New Jersey may be a small state but there are plenty of things to do.  
You may enjoy dining at Stone Grill Pierre's or Mare Seafood Restaurant in South Brunswick. You may choose to hike or go birding at the Lawrenceville Nature Center. If you are interested in making your own beer, mead or wine, a visit to the Brewers' Apprentice in Freehold may be in order. Or if you're feeling a little mystic, visit the Oasis Hookah Lounge in North Brunswick.
Toyota Gets You There
No matter what you select from the new Toyota inventory for your leisure activities, Toyota has the ideal vehicle for you. There is the rugged Tacoma truck, the roomy Sienna minivan and the value-packed Corolla. You may opt for the 4Runner or Rav4 SUVs or the eco-friendly Prius.
As the owner of a well-built, innovative Toyota, you will want to keep your vehicle well-maintained. For residents of the Brunswick, Lawrenceville, Freehold and surrounding areas, Dayton Toyota offers an outstanding service department that can handle all aspects of vehicle maintenance.
Toyota Dealer Near You: 
Toyota Dealer Serving East Brunswick, NJ
Toyota Dealer Serving East Windsor, NJ
Toyota Dealer Serving Franklin Township, NJ
Toyota Dealer Hopewell Township, NJ
Toyota Dealer Serving West Windsor, NJ
Toyota Dealer Serving Edison, NJ
Toyota Dealer Serving Freehold, NJ 
Toyota Dealer Serving Lawrenceville, NJ
Toyota Dealer Serving Monmouth, NJ
Toyota Dealer Serving Monroe Township, NJ
Toyota Dealer Serving Newark, NJ
Toyota Dealer Serving North Brunswick
Toyota Dealer Serving Parisppany, NJ       
Toyota Dealer Serving Princeton, NJ
Toyota Dealer Serving South Brunswick, NJ 
Toyota Dealer Serving North Brunswick, NJ

Toyota Trained, Committed to Service
Every mechanic at Dayton Toyota is fully trained and certified to work on all Toyota and Scion vehicles. This goes along with the Toyota Care; a service available on all new purchased and leased Toyotas. Toyota Care covers maintenance costs for 2 years or 25,000 miles, whichever comes first. The dealership will keep records of all work done on your Toyota or Scion and send reminders when service is due.
Do It Right, Do It Quick 
Dayton Toyota realizes that many customers are busy but still want to keep their cars in good running condition. That is why the dealership implemented their Express Maintenance program.
The Express Maintenance program offers an oil and filter change, a brake inspection and tire rotation. The service technicians will perform a multi-point inspection of the vehicle and will check and replenish all fluids.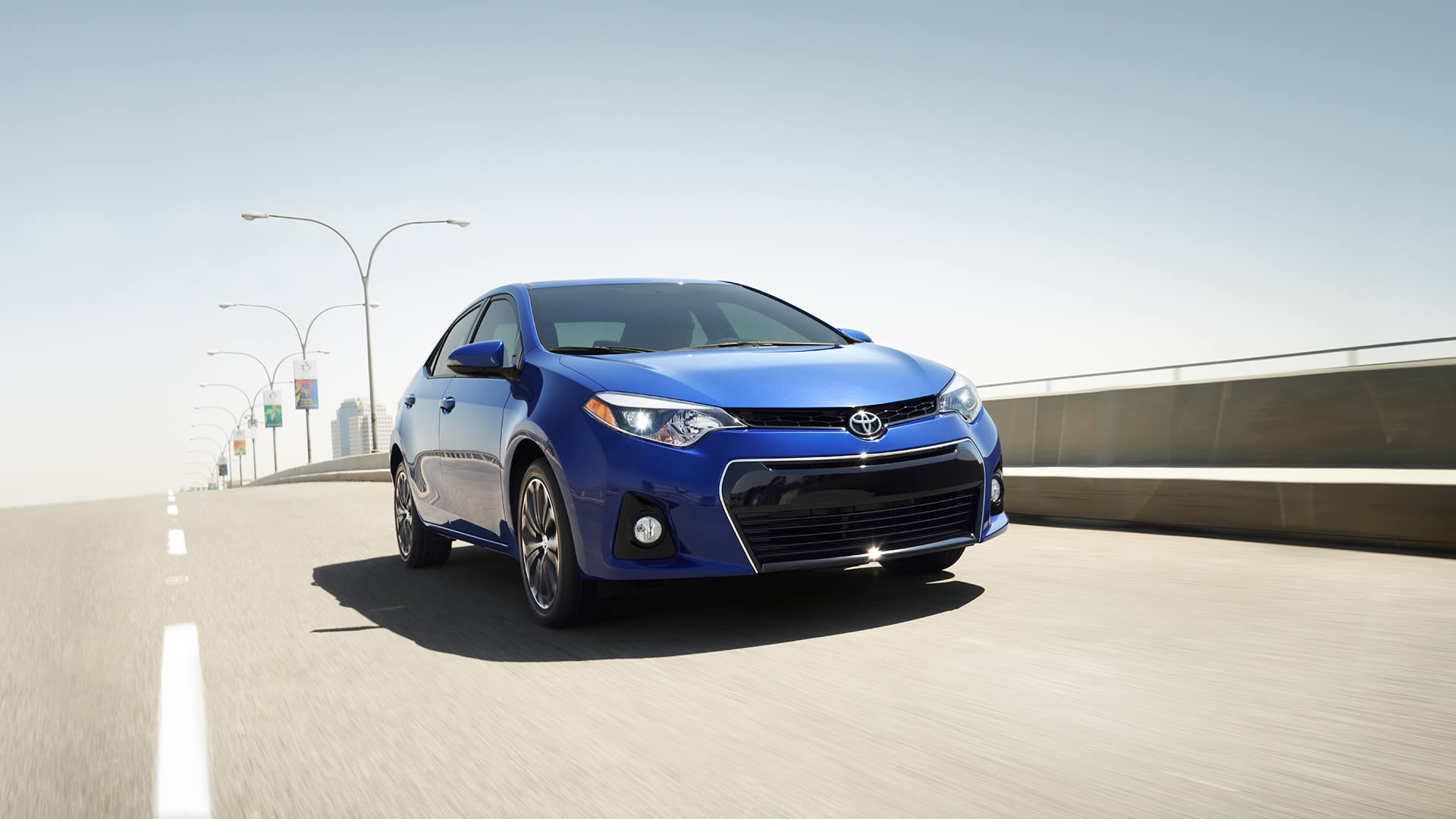 Any Time, Day or Night
Dayton Toyota offers 24 hour roadside assistance. This service includes battery jumps, tire service and emergency fuel delivery. If you are locked out of your vehicle, the roadside assistance program can help you get back in your car and back on the road. The roadside assistance program also provides towing and winching services for vehicles that are un-drivable or stuck off the road.
Making it Easy
Dayton Toyota understands the time constraints many of their customers face. That is why the service department enables customers to make online appointments. These online appointments are confirmed by email to ensure all information is correct. Owners can also order parts through our website.
Customers may choose to take advantage of Dayton's Early Bird Drop Off service. This allows a service customer to leave their vehicle at our dealership after hours. You just simply leave the vehicle keys in a safe location that can only be accessed by dealership personnel.  
Mistakes Do Happen  
Dayton Toyota realizes problems may arise in the design of some of the many components in modern vehicles. The dealership will complete all aspects of recall work and guarantee quick and comprehensive repair of the manufacturing design flaw. The technicians will work to ensure each customer is completely satisfied with the service performed on their Toyota or Scion vehicle.
Dayton Toyota is located at 2291 US Route 130 in South Brunswick.