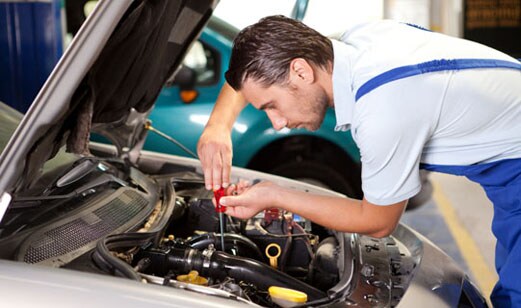 Getting battery repair in South Brunswick, NJ is as simple as bringing in your vehicle to the service department at Dayton Toyota. Your car battery is the jump starter for your entire engine; it sends a large electrical jolt to the starter engine, which works to start up your entire engine. It powers your vehicle, as well as all of your electronic accessories like climate control, lighting, and your infotainment system. 


What happens if your car battery dies? If your battery dies, your vehicle won't start. It's as simple as that. There are several signs that your car battery is dying including the following:Your car battery should last you around 3 to 4 years, but it will need to be replaced when it's worn down. If your battery doesn't last as long as it should, the battery could be faulty or there could be a problem with your alternator. When you get your battery repair service at the Dayton Toyota Service department we give your engine, battery, alternator, and starter engine a thorough inspection to make sure the entire system is running properly. 


Your vehicle turns over several times before starting when you try to start your vehicle.
Your vehicle won't start on the first try, but will start when you try to start the vehicle again.
The interior or exterior lights are dimming or are not as bright as they usually are.
Your audio system volume is low and will not increase regardless of the level of the control.
The climate control system fails to put out heated or cooled air. 


When you notice any of these signs, it's imperative that you get your vehicle battery assessed immediately. Early diagnosis is key for any maintenance problem, but with your car battery, it's mandatory. Waiting even a few hours with a dying battery can mean you're left stranded on the side of the road in South Brunswick. 


When you come in to Dayton Toyota for your battery repair, we'll check for any corrosions or stains. We'll make sure your battery terminals are free from any acid buildup as well as signs of a leak. We'll let you know what we suggest, whether that's a good cleaning, a battery replacement, or battery terminal replacement.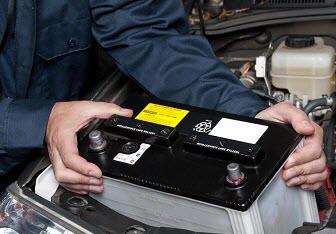 We'll test your battery using electronic testing equipment to ensure the battery is functioning properly and producing the energy necessary to power your engine and accessory electronics. A battery not producing the sufficient amount of energy can cause damage to your engine by putting it under too much stress. This can damage your alternator since it will have to work harder to power all of those electronic technology accessories. 


The service department at your S. Brunswick Toyota dealership is open Monday through Friday from 7:00 A.M. until 7:00 P.M., and Saturday from 8:00 A.M. until 5:00 P.M. We're located at 2291 US Route 130 in South Brunswick, NJ. To schedule an appointment give us a call at (888) 805-8656, Make an Inquiry or schedule a service appointment online.