Your car's brakes are responsible for helping you safely slow and come to a stop at every stop sign, stop light, or patch of traffic you meet traveling the areas of South Brunswick, Freehold, and Lawrence. In order to make sure your brakes are in their best possible condition, keeping after the two parts of the system that wear down most often is crucial. That's why in the following post, the team at Dayton Toyota took a closer look at brake pads vs brake rotors.
Brake Pads 101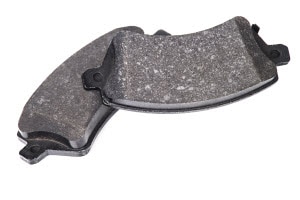 Brake pads are the component of your car's braking system that receive the most wear and tear. That's because they're what comes into direct contact with each wheel's rotor when you apply pressure to the brake pedal, ultimately enabling your car to stop.
Since brake pads are made up of a metallic-ceramic compound that isn't as strong as a metal or steel rotor, the more you drive your vehicle and the more stops you make, the more your brake pads take a beating. After many thousands of miles driven, your brake pads will need to be replaced, so it's a good idea to have your brake pads checked out when you get your car's oil changed and tires rotated.
Actively having a professional's eye on your brake pads will ensure that your brakes stay in peak operating condition. Your technician will measure whether your brake pads still have enough material left, or if they need to be replaced.
Brake Rotors 101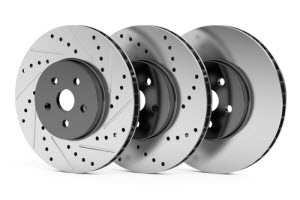 Brake rotors, otherwise known as brake discs, are the round steel pieces that are attached to each of your vehicle's wheels. Rotors will spin when your car is in motion and when it's time to decelerate, they're the piece that is clamped by the brake pads, causing the vehicle to come to a stop. 
Because brake rotors are constructed out of components that are inherently stronger than what brake pads are made of, you shouldn't need to replace your brake rotors nearly as often as you need to replace your brake pads.
On average, you should be able to drive as many as 70,000 miles with the same set of rotors, especially if you apply the brake pedal steadily and with a safe amount of stopping distance instead of abruptly slamming on the brakes.
Brake Pads vs Brake Rotors: The Takeaway
We hope this exploration of brake pads vs. brake rotors helped you better understand your car's braking system. Remember that brake pads are less durable than brake rotors and need to be replaced more often because of it. Also remember that your driving style has an impact on the frequency in which you need to have the various components of your car's brakes replaced.
If you have any further questions about how these elements work, don't hesitate to get in touch with our service team at Dayton Toyota. Our highly skilled automotive technicians are brake system specialists who are happy to answer your questions or assist you with brake related service.