Looking at the interior of the Nissan Quest, it seems more like a standard minivan. This is because the design is passenger friendly and contains practical themes. The interior is colored with a blend of wood and shiny gray plastic trim pieces, giving it a more upscale appearance. Some people do not prefer the position of the transmission's lever lines (vertically on the center stack), as this may block the view of some useful buttons and knobs while cruising. We are going to compare the two cars, Toyota Sienna versus Nisan Quest, since such information is useful for any potential buyer for making a purchase decision and getting value for money. The comparison can also inform a buyer about any new incentives. For example, the Nissan offers 8-inch LCD screens on the top models for more audio and navigation controls.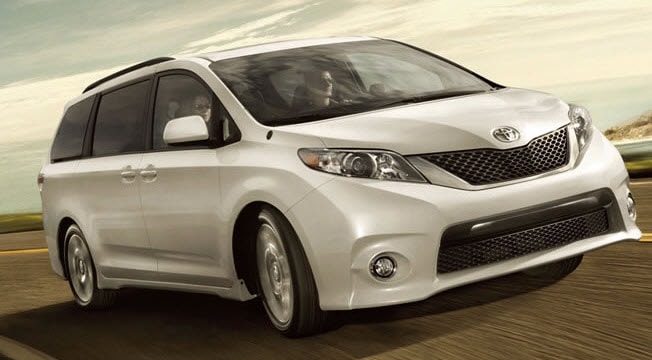 Toyota Sienna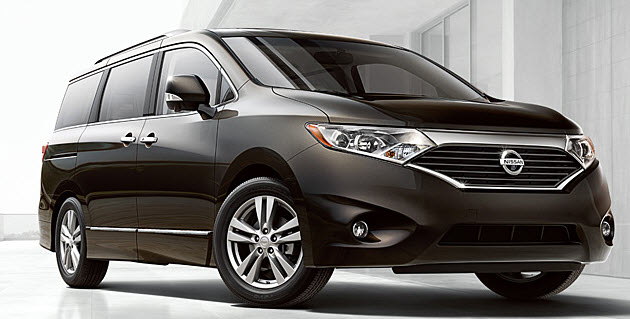 Nissan Quest
They are major competitors, so a review of the Toyota Sienna versus the Nissan Quest shows that the Nissan stands out with its electro-hydraulic steering. This simply means that the driver experiences the most natural steering because he/she does not need to use a belt in directing the hydraulic pump, but does so using signals.
Transmission
The continuously variable transmission of the Nissan uses belts to change gears, and may sometimes therefore feel sluggish in response. Some drivers also complain of noisy transmissions since these linger at high engine speeds. However, the Toyota Sienna is one of the big minivans listed among the top four in the U.S. In the last update, the Sienna got rid of the base four-cylinder engine and replaced it with standard power transmission. When speaking of the comparison between Toyota Sienna and Nissan Quest, the Toyota has more grip on the road and delivers a stronger and smoother transmission.
All the Siennas come with a 3.5 liter V6 engine and 266 horsepower. They have automatic 6-speed gear transmission as a standard feature. Performance of the Sienna is fast, although the gas mileage was greatly affected by the removal of the four cylinders in previous models. The Sienna's electric power steering gives it a steady handling experience.
General bodily features
When comparing the Toyota  Sienna to the Nissan Quest, the Sienna's 200 inches long and 78 inches wide measurements make it unique. It is such a wide van, so space is not an issue, even in the third row. Reclining bucket seats made available at the second row ensure maximum comfort and style both for the driver and the passenger. Head and leg room are made possible with the inclusion of elongated tracks for further expansion. Passengers can easily fit into the third row and there is more cargo space. You can easily remove the second row if you wish to add more cargo space.
Safety features
It is only normal for a shopper to be concerned about the safety features of the car of choice. You may want to test-drive various brands before settling on the one that impresses you. Safety features are some of the most important features you should look for when shopping around for a vehicle. Dayton Toyota, located at 2291 US Route 130 South Brunswick, New Jersey, is a recognized car dealer and you may find the necessary assistance there. There is also great customer service for parts and servicing. Some of the safety features of the Sienna include:
Blind spot monitors and rear view camera

Locks and mirrors

Steering wheel audio controls

3-zone climate control

Curtain airbags and stability control; very useful especially at highway speeds

Camera and Bluetooth

Heated front seats