Looking for after-hours towing?

Visit our partner, Circle Towing. Or call 732-398-3222
When you're in an accident and need auto body repair work on your new or used Toyota vehicle, it can be a sickening time. You don't have time to be given the runaround, to haggle over prices, or to deal with complicated terminology, and confusing buzzwords. You just want your beloved vehicle to look like new again. If this happens to you, look no further than the collision center that delivers the best auto body work in South Brunswick, NJ-Dayton Toyota.
A Legacy of Care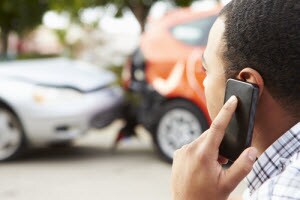 Dayton Toyota has been servicing customers in New Jersey since 1959, and in fact, our very first business was a garage-Lincoln Avenue Motors. This means we've got over 57 years in our legacy of customer care, service, and providing the best in collision repair and auto body work.
Not only can you count on us to provide outstanding repairs, when you bring your Toyota Rav4, Corolla, Tundra, or Camry to Dayton Toyota, you will have the peace of mind of knowing we value your needs and you as a person. Since our first days of repairing vehicles, we have treated our customers like members of our own family. We're happy to explain what we're doing, and will treat you with the utmost patience and care from the moment you enter our doors.
Quality Collision Center Work
Our technicians are specially trained and certified to work on your Toyota vehicle, and carry decades of combined experience. We have been servicing Toyota cars since the days when this brand was new with only three models, and our legacy is unbroken to this day. We use only quality, manufacturer-certified and genuine Toyota parts, and deliver repairs that will have your vehicle looking like brand new.
We provide a wide variety of vehicle repair services after a serious accident, and will gladly repair dents or scratches, detailing, or major body work damage. Not only do we use the best parts with quality care, we use only the most current and advanced technology in our repairs.
Complete Care and Repair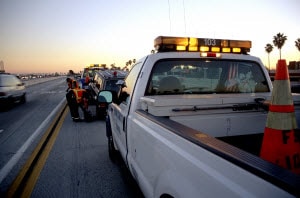 Not only do we guarantee the best repair around from our Toyota Certified Collision Center, we go to every length to make sure you're taken care of while you are here. We offer a comfortable customer lounge with free Wi-Fi service, a quiet work area with PC work stations, a children's play area, and complimentary snacks and refreshments. If you have somewhere you need to be, we also offer complimentary shuttle service and loaner cars.
We promise to give you the best possible price right up-front without haggling, the best possible repair work using certified parts, trained and experienced technicians, advanced technology, and customer care that will make you feel like you're dealing with family.
If you've suffered damage to your vehicle in Brunswick, Freehold, or Lawrence, come to the shop that delivers the best auto body work in South Brunswick, NJ. Call or contact Dayton Toyota today.