VEHICLE FINANCING FOR YOUR BUSINESS
Business Auto Loans | Business Car Financing


Dayton Toyota makes financing the vehicles you need for your business easy. When you purchase a vehicle from us, we'll help you save time, manage costs and prepare for the future. Our consultants bring years of knowledge and experience to the table and will help finance your fleet without breaking the bank.
Here's everything you need to know about our Toyota Business Credit program at Dayton Toyota.
Financing Made Easy at Dayton Toyota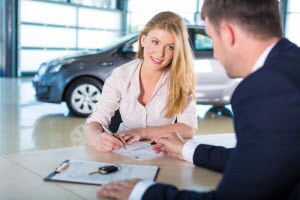 When you choose us, you can secure your vehicle and financing at one place, saving you time in the long run. You can also use one Master Agreement to buy or lease multiple vehicles, or streamline the acquisition of future vehicles with a pre-qualified vehicle credit line.
Dayton Toyota delivers a hassle-free financing process to help you get the best deal on a commercial fleet. Financing your fleet should be as easy as possible and we'll work with you every step of the way to secure the vehicles your business needs.
Managing Costs and Planning for the Future
Keeping track of billing statements for each car can cause a major headache. That's why Dayton Toyota lets you consolidate multiple billing statements into one. You can also select a lease or finance plan that works for your budget and usage needs and manage regular maintenance costs with a prepaid maintenance plan.
To help you avoid rising costs of covered repairs, Dayton Toyota offers a TFS Vehicle Service Agreement. This plan covers the costs of eligible parts and repairs when you need them most, giving you peace of mind when unexpected service needs pop up.
Commercial Vehicle Protection Products
It's important to keep the vehicles in your business fleet performing at their best. Luckily, the commercial vehicle protection products from Dayton Toyota have you covered. Here is a brief overview of each:
      
Prepaid Maintenance Program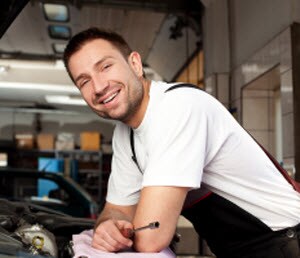 Our prepaid maintenance plan from Dayton Toyota is a convenient, affordable way to maintain your vehicles and monthly service cost. That way, you can get the most power, performance and dependability out of your fleet.
      
Guaranteed Auto Protection
If a vehicle is damaged after an accident or natural disaster, Dayton Toyota has you covered. Our guaranteed auto protection program safeguards your company against unexpected costs if a vehicle is declared a total loss from fire, flood, accident or theft. 
      
Vehicle Service Agreement
TFS Vehicle Service Agreements can help shield you for the cost of unexpected covered repairs beyond your vehicle's basic warranty period.
Finance and Lease Options for Toyota Vehicles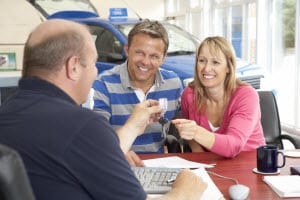 With our retail financing plan, you can enjoy all the benefits of ownership from day one, including flexible APRs and terms up to 84 months. No mileage and wear and use restrictions apply, and options like balloon financing and seasonal payment plans are available in some states.
You can operate your vehicle for up to 60 months without the full cost of ownership when you sign up for a standard closed end lease with flexible terms. At the end of your lease, you can return your vehicle to Dayton Toyota or purchase it at the residual value. You are responsible for any excess mileage, wear and use charges.  If you terminate early, other charges will apply.
Under our open end lease plan with a Terminal Rental Adjustment Clause (TRAC), you can drive your commercial vehicle without paying excessive mileage or usage charges. The projected end-of-term value of the vehicle (TRAC value) is set at lease inception and based on anticipated usage of the vehicle.
You can sign up to flexible terms up to 60 months. During that time, vehicles can be customized with specialty equipment and paint. No mileage and wear and use restrictions apply, but you will be charged if you terminate your lease early.
At the end of your leasing period, you can purchase the vehicle at the agreed upon TRAC value or instruct TFS to sell the vehicle.  You are responsible for the difference between the net sale amount and the TRAC value.
Get Started with Financing
Dayton Toyota requires a completed credit application and other documentation for verification and financial review purposes for both the business and owners/guarantors as applicable.  Some applications may require further consideration and additional information may be required.
If you're ready to finance a commercial vehicle, simply fill out this form below and a representative from Dayton Toyota will contact you shortly.
Make an Inquiry
* Indicates a required field
Hours
Monday

9:00am - 8:00pm

Tuesday

9:00am - 8:00pm

Wednesday

9:00am - 8:00pm

Thursday

9:00am - 8:00pm

Friday

9:00am - 8:00pm

Saturday

9:00am - 6:00pm

Sunday

Closed