Welcome to Dayton Toyota's extensive library of informative Toyota maintenance schedules. Below, on this page, you'll find a host of detailed articles that outline maintenance schedules for our best models.
Our team created this index for our customers in Lawrence, Freehold, South Brunswick, and nearby New Jersey communities. Don't hesitate to reach out to us with any additional questions. Thanks a lot!
About Our Toyota Maintenance Schedules
What's the point of reading one of our helpful maintenance schedules? Well, have you ever wondered…
How often should I inspect my air cleaner filter?
Should I replace my engine oil filter now or wait?
When should I have my tires rotated?
Front brake discs? Pads? Calipers? Engine? Transmission? Corrosion?
Ahhhh! After a while, trying to keep up with all those questions in your head could get very stressful. So, don't-let us do it for you. The Toyota maintenance schedules on this page will answer these questions.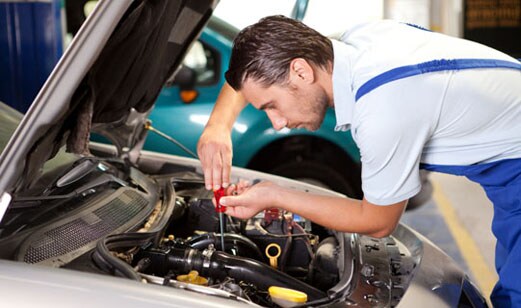 Each article covers a specific model, with step-by-step instructions based upon year/mileage intervals.
Dayton Toyota - Our Service Center
Imagine the following scenario. You're reading along in your Toyota maintenance schedule when you suddenly discover that your car, truck, crossover, or SUV is due for maintenance! What should you do?
The answer is simple: schedule a maintenance appointment at our state-of-the-art service center. Our guys and gals can take care of any routine scheduled maintenance, whether it's simple or complicated.
Still, that's not all-they can also perform any emergency repairs that might come up for your Toyota. As you know, you'll greatly diminish the risk of a major issue if you keep up with its maintenance schedule. You can set up an appointment on our website today by filling out a quick and easy form.
Check Out Our Different Toyota Maintenance Schedules Today!
If you know that you haven't brought your Toyota into the shop for a long time-or even if you're certain that you're completely up to date-these guides are for you. Find your car, follow the link.
Then, if you notice something that's come up, schedule a maintenance appointment with us now.