To buy, or to lease; that is the question. In all seriousness, this can be a difficult decision to make. There are so many factors involved that it's understandable why so many people have trouble making this important decision. 
In the end, which you choose is a completely personal decision. So, here is a list of factors you might want to consider when choosing whether to buy or lease a Toyota in South Brunswick, NJ, from Dayton Toyota.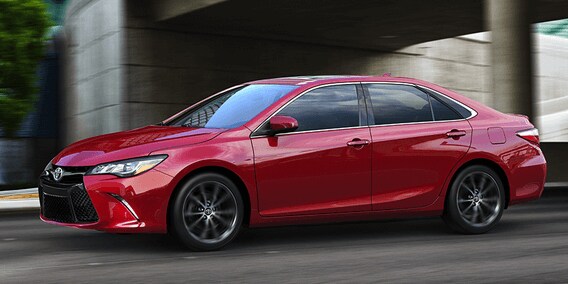 Do I want to own the vehicle?
Owning a vehicle means having the option to do whatever you want with it whenever you want. If you decide to sell your vehicle, you can do that. If you decide to tint the windows, customize it, or drive it across the country, you're not limited to the terms in a lease: it's yours to do what you will. And Dayton Toyota has plenty of Toyota's to choose from. See our Toyota reviews page for overviews on the latest Toyota models.
Leasing a vehicle comes with contractual restrictions that help preserve the vehicle for a future lessee, or for a future buyer. With a leased vehicle you have to keep it for as long as the term of your contract, and then it's as easy as not renewing. On the flip side, you're committed to finishing the lease term once you sign, or there may be substantial early termination fees. 
How much of a down payment can I afford?
When buying a vehicle, it's most common to make a large down payment. This especially helps if you don't have the best credit because it shows lenders what you're willing to leverage in order to buy the car. If you're trying to decide whether to buy a new car versus leasing, you'll want to look at your buying habits. Do you plan on keeping the car for a substantial amount of time? Or do you plan on only keeping it for a couple of years? If you're planning on keeping the car for a long time, it might be wiser to buy.  
New cars depreciate rather quickly, so buying a new car and selling after only a couple of year's means possibly losing out on your investment. But keeping your vehicle for a long time means that down payment is going toward paying off the whole loan, which is great for you and your credit. 
Depending on your credit, you might have to pay a "signing fee", which is basically a down payment on your lease. Putting money down means lower monthly payments. If you're not planning on keeping your vehicle for more than a year or two, or you enjoy having the latest model, it might be smarter to lease a vehicle. You won't have to worry about depreciation with each new car, and you'll be more in control of your monthly payments. 
Plus, with a short term lease, you only have to lock in for a short amount of time, and you'll have the option of leasing a different car once you complete your lease. You also might decide in a couple of years to buy a new car, and you won't have to worry about selling your old car. 
Which is better for me?
The answer to that question is one only you can know. It's best to make a calculated decision and consider all of the factors before making that decision. Making any big investment or committing to any contract is a great thing, but it's tough. So be sure to weigh all of your options, do your research, and make the decision that is best for you. Test drive new Toyota models today at Dayton Toyota.