The 2015 Toyota Corolla L Sedan 4-Speed Automatic cuts its arguable upper-hand niche in the sedan cluster of vehicles. This exemplary innovation is nothing short of eye-catching starting from its impressive design and it's out of this world capabilities. Test drive the 2015 Toyota Corolla today at Dayton Toyota.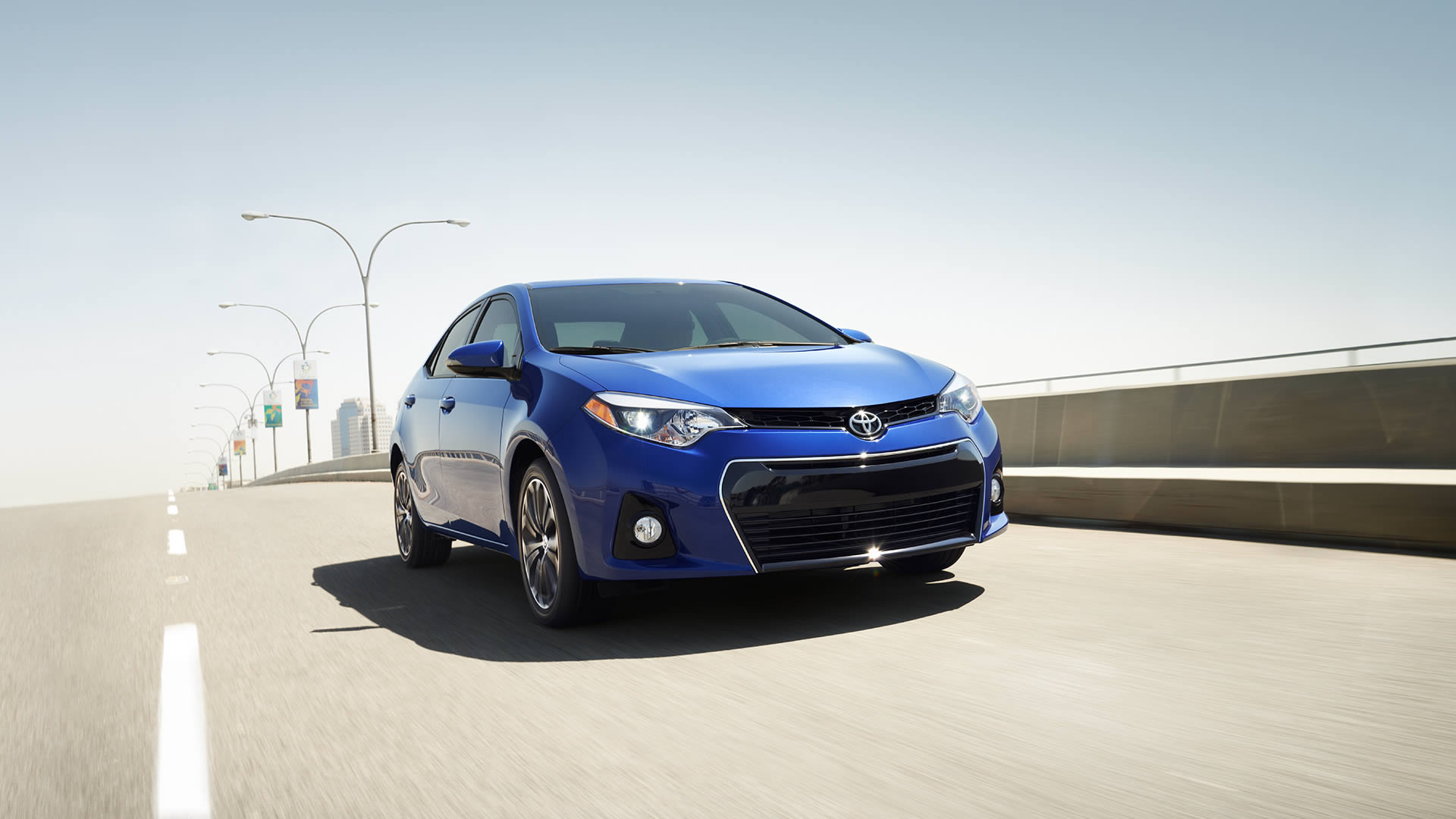 What brings in the element of satisfaction when looking for an ideal car?
Sit-back, relax and open your mind to get blown into fascination by this meek Corolla Model. The fresh breath of artistry bestowed on this car will for sure have you reaching out for the yellow pages to contact the Toyota dealers in New Jersey to make a booking.
Exterior Features
The mention of sleek design is a profound understatement of the design of the new 2015 Toyota Corolla L Sedan. Its sleek body lines if personified would steal the spotlight from all top-notch models. With business color slate, an option of having the rear bumper protector is a plus to having a catchy design. Also of note are the profound bumpers that offer a monumental edge to this car's design. It is a four-door car with power door mirrors. There are also front and rear anti-roll bars which have been placed on the car's design. Compare the 2015 Toyota Corolla to other models on our Vehicle Comparison Page. 
Interior Features
On having a little sweep of the interior of this car, luxury and comfort will be on your mind. It boasts an explicit entertainment system of four speakers, an AM/FM radio, Bluetooth enabled wireless phone connectivity, a CD player and an MP3 decoder. A seating capacity of five is reached with enviable comfort and space in the cabin with classic armrests for added comfort and style. The interior has a lavish color of steel gray, which is both executive and classy at the same time. A speed sensing steering is also incorporated as one of the major tech view points of the car.
Safety Features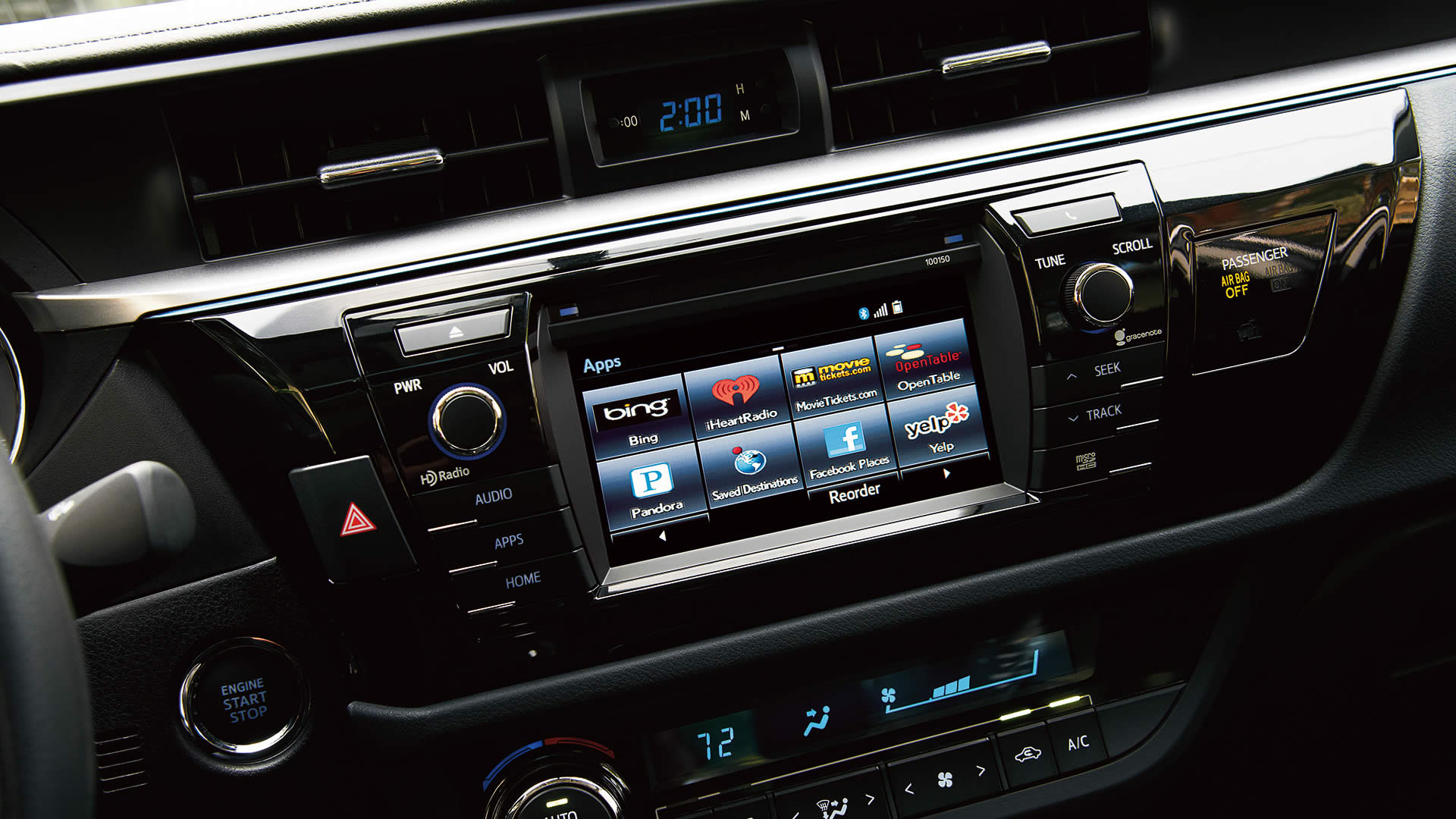 Safety features of a particular car are the main turning point in determination of sales. The 2015 Toyota Corolla contains high end vehicle features such as:
Knee airbags
ABS brakes
Traction control technology
Ignition disable
Electronic stability system
Dual front side airbags
An overhead airbag


All these features combined, you can fall short of calling an attorney for having a car with such a wide array of safety features at an unbeatable bargain price.
On the Road
The four speed transmission of this Corolla should not alter your judgment to underestimating it. The fuel economy package that graces the royalty of this car is breathtaking. Having a 1.8 l engine, it only uses 27mpg of fuel and discharging a thunderbolt 132 horsepower at 16 valves, this car is truly worth a run for your money. Other features include;
Torque: 128 lb.-ft. at 4,400RPM
Drive type: front-wheel
Fuel economy highway; 36mpg
Sequential multi-point fuel injection
Fuel tank capacity: 13.2gal.
Variable valve control
Fuel economy combined: 31mpg
Recommended fuel: regular unleaded


Extremely diverse in terms of articulate design to holistically cater for the needs of a professional or family seeking a business, luxury or family car, the 2015 Toyota Corolla is exquisitely designed to perfection. It is sure to find no comparison of this car to any other. The impassioned dedication illustrated on the interior design of the car is truly thrilling.
Also, worth noting is the remarkable warranty that tags along with this brand alongside other true incentives that will beat any other car out there. If you would like to get more details about this car, feel free to contact Dayton Toyota, your number one Toyota dealer in New Jersey. Here, you will get to sample both new and pre-owned Toyota vehicles, including the 2015 Toyota Corolla. Stop by to get your new 2015 Toyota Corolla in South Brunswick, NJ today!
Additional Resources