The 2015 Toyota Highlander is a mid-size SUV that is packed with features for the whole family. Whether you have an active family and need the ability to carry loads of sports equipment all the time, or you have a large family (the Highlander can carry up to eight passengers), you will find all the space you need in this incredible car.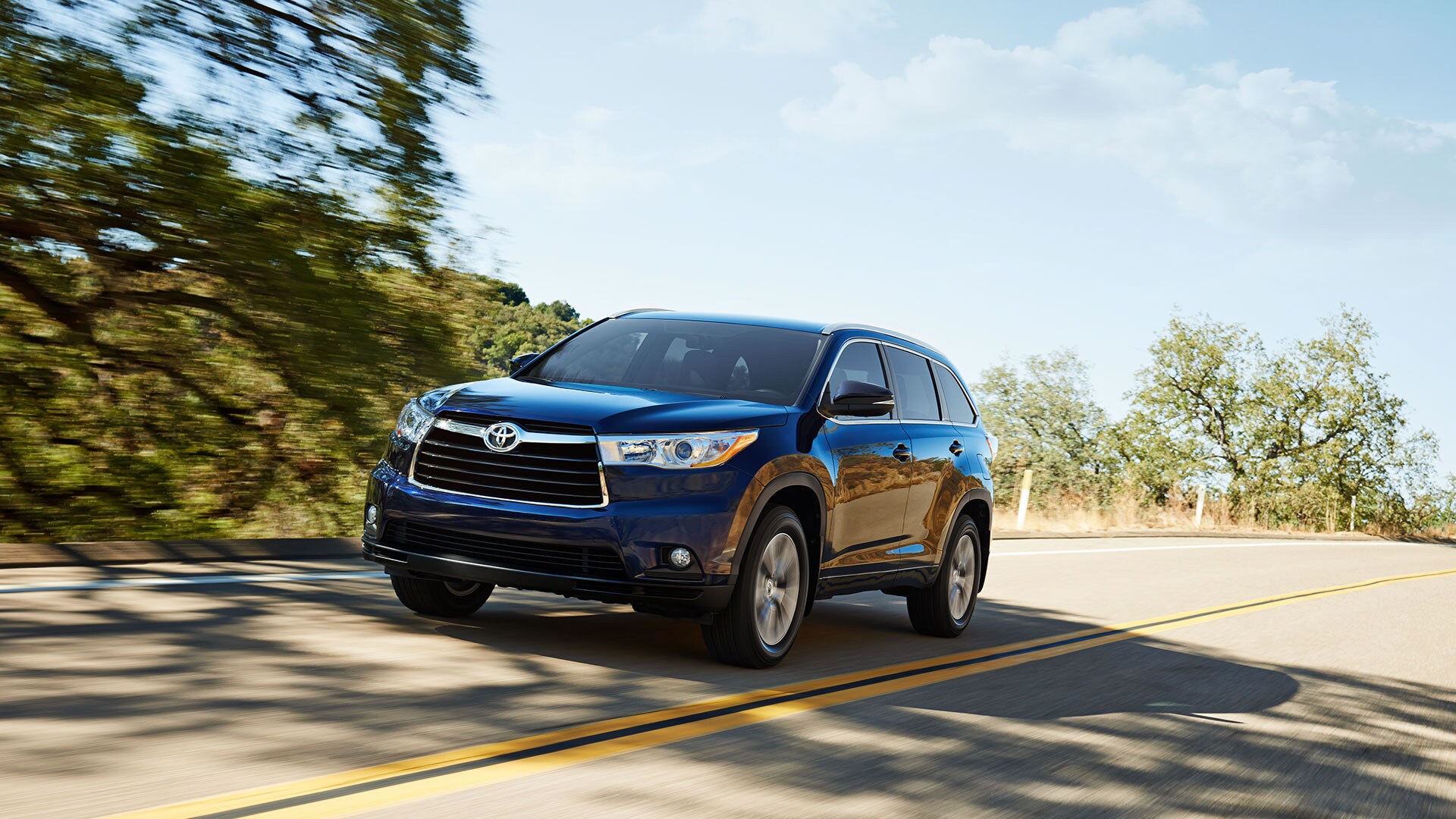 It is ideal for the person looking for something a little larger than the small SUVs on the market but who isn't looking for a huge SUV.
2015 Toyota Highlander Models
There are four models available within the new 2015 Toyota Highlander range. They range from the basic model, which still is packed full of features, all the way up to the top of the range Limited AWD. This is the list of the four models that are available:
Highlander LE 
Highlander LE Plus
Highlander XLE
Highlander Limited 
Interior Features of the 2015 Toyota Highlander
You can take the whole family (and the dog!), in the 2015 Toyota Highlander. Models seat up to eight, so there is plenty of room to stretch out. As well as a range of adjustable seating arrangements, so that you can carry a lot of stuff if necessary. Test drive the 2015 Toyota Highlander today at Dayton Toyota.
The panoramic moon-roof is an exciting feature. Like a sunroof but stretching all the way to the back, this moon-roof gives all of your passenger's incredible views.
Comfort isn't forgotten either. With heated front seats available, full air conditioning, USB charger. The interior is also designed to be as quiet as possible, so that you enjoy a pleasant ride.
Exterior Features of the 2015 Toyota Highlander
There are a number of attractive exterior features that make the Highlander worth considering.
Starting with the wheels, you get large 18 inch wheels on all models. This means that the car can tackle tough terrain easily (as well as the slightly more standard terrain of New Jersey!). All four models come with alloys.
A range of metallic and non-metallic colors are available. So it's easy to get a car that suits your personality.  
The flip up rear window ensures that you can gain easy access to the rear of the car, without having to open the whole door. Great for grabbing something quickly.
What Is The Vehicle Performance Like?
The 2015 Toyota Highlander features a powerful V6 engine that produces a large 270 horsepower. This means that no matter where you are driving your Toyota, you will have no problems getting the power you need. Whether it is uphill or even on rough terrain.
A six-speed automatic transmission gearbox is also provided. This ensures that your car will have no problem navigating anything you throw at it.
What MPG Will I Get?
With fuel costs spiraling out of control, it is vital to know how economical your vehicle will be.
Fortunately, the 2015 Toyota Highlander is surprisingly economical for a mid-size SUV. For city driving you will get an average MPG of 19, and for highway driving you will get a fairly substantial 25 mpg.
What Is Safety Like?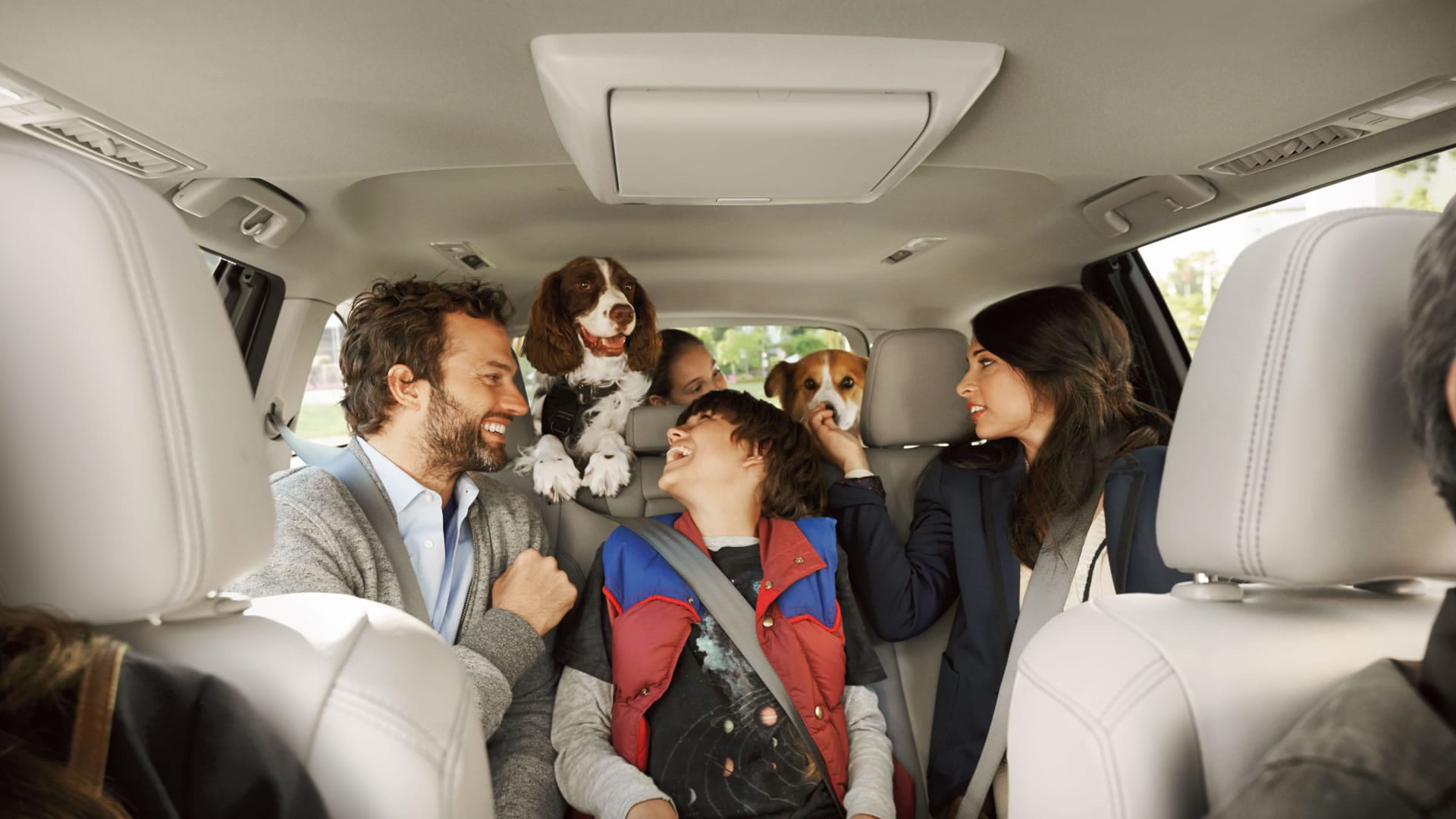 The 2015 Toyota Highlander, as a family SUV, is packed with safety features - to ensure the most important people in your life are protected.
Depending on the model you choose, you get everything from full airbags to a lane detection system, to rear view mirror blind spot monitors. Some models even include a pre-collision system.
A rear view camera is provided in many models, ensuring that there are no accidental collisions, and that your maneuvers are as safe as possible for you and your family.
Contact Dayton Toyota in South Brunswick to schedule a test drive of this vehicle and see yourself in a 2015 Toyota Highlander! We are located at 2991 US Route 130. We look forward to doing business with you!