If you're considering purchasing a new car in the coming year, then it's important that you pick a vehicle from the right class. Increasingly, consumers in South Brunswick, Lawrence, and Freehold are choosing cars from the hybrid class for their exceptional performance and outstanding features. For consumers interested in the hybrid class, the model that should be at the top of every shopping list is the Toyota Prius.
The leading name when it comes to hybrid, the Prius is back this year with an offering that will please consumers everywhere. Here are a few reasons that you should consider the 2017 Toyota Prius when you want a hybrid that combines safety, style, and advanced technology.
Access Top of the Line Safety Features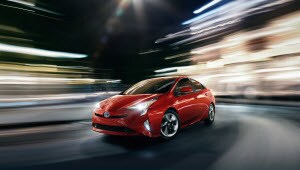 A primary factor in choosing a new vehicle is examining what kind of safety features are offered. Where some cars only provide the bare minimum when it comes to safety, the Toyota Prius offers some sensational features. The Prius' security options are centered around the Toyota Safety Sense system, an active safety package that features useful assistive technology.
Selecting the 2017 Toyota Prius and its Toyota Safety Sense system means getting access to impressive assistive features, such as Lane Departure Warning, Dynamic Radar Cruise Control, and a Pre-Collision System that includes pedestrian detection. If you're looking for total safety on the road, the hybrid for you is the Toyota Prius.
Impress Your Friends and Neighbors with Great Styling
When considering a hybrid vehicle, some consumers worry that they may have to sacrifice exterior styling for high performance. However, when you choose the Toyota Prius, you'll be getting some of the most attractive, eye-catching style in the hybrid class.
The exterior of the Prius has been carefully designed, offering a bold yet sleek appearance that is more reminiscent of a sports car than it is a hybrid. Additionally, the front end of this vehicle is marked by sharp LED lighting that makes for an impressive, modern look. Finally, a wide, aggressive stance immediately makes the Prius stand out from the competition.
Drive a Vehicle with Futuristic Technology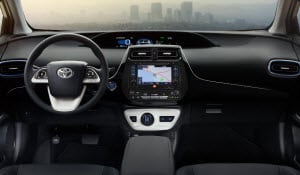 Although virtually every vehicle on the market boasts top-of-the-line technology, only the Toyota Prius provides tech that makes you feel like you're driving in a car from the future. Every piece of Prius technology has been designed to be as fun and useful as possible, providing you a one-of-a-kind experience.
When you hit the road in the Toyota Prius, just a few of the many great tech features you'll have access to include Qi wireless charging capabilities, an aircraft-inspired color HUD, and Entune premium audio for the perfect soundtrack to any road trip.
Go for a Spin in the 2017 Toyota Prius
Car buyers in South Brunswick, Freehold, and Lawrence looking for the best that the hybrid class has to offer will find their perfect vehicle in the Toyota Prius. Besides fantastic hybrid performance, the Prius provides total safety, attractive design, and cutting-edge technology, making it the all-in-one vehicle that you need. Experience the 2017 Toyota Prius in-person by requesting a test drive at Dayton Toyota right away.
Dayton Toyota is your number one source for new and pre-owned Toyota vehicles, and we would be honored to help you browse our inventory until you find the perfect vehicle for you and your family. Visit us today and experience the Dayton Toyota service difference. Contact us online for any questions!