With most mid-size trucks aiming for crossover-style consumer appeal, the 2017 Toyota Tacoma keeps on trucking like a true work tool should. Comfort and available features notwithstanding, the Tacoma appears focused compared to its more commuter-truck compatriots. Base options command a respectable power rating that goes well with the Tacoma's dutiful driving habits, while upper trims offer some of the most off road-capable packages available on the truck market regardless of size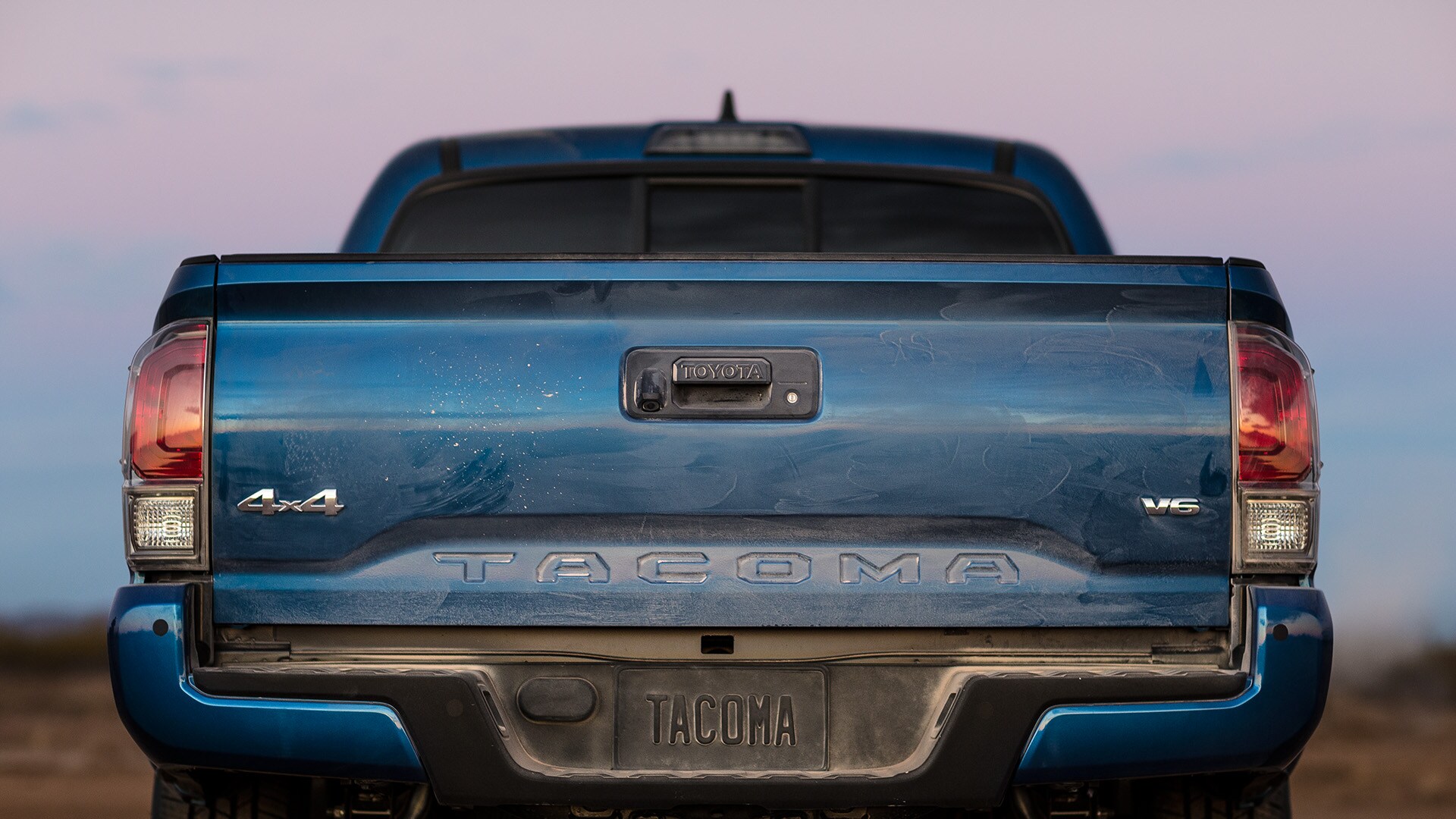 Brunswick, Freehold and Lawrence drivers looking for a mix of fun and function can read on to learn more. Afterwards, they can come to Dayton Toyota to get a look at Toyota's Tacoma range in person and take one on a test drive.
Exterior
Mid-size no longer means small. With nearly six feet of height and over 17 feet in length, the Tacoma cuts an imposing profile even in silhouette. Take a closer look, and that sense of ruggedness soaks through every corner and viewing angle.
Up front, a great-looking trapezoidal grille commands the geometry of the handsome fascia and pronounced headlights. Side trim cladding is minimal - a blessing amongst an oft-overdressed vehicle class - and the rear bumper is resoundingly truck-like with a no-nonsense taillight shape and a simple tailgate that curves slightly outward.
The 2017 Toyota Tacoma's handsome face and refusal to make a fuss solidifies its status as one of the few mid-size trucks that can still be taken seriously by truck lovers.
Performance
Toyota offers a host of powertrain options to get Tacoma owners the exact performance specs they need.
Baseline vehicles get a 2.7 liter four cylinder good for 159 hp and 180 lb-ft of torque. A five-speed manual is optional, letting you churn through gears like a truck owners of yore.
An available V6 bumps up the power to 278 hp and 265 lb-ft of torque, ensuring you are never wanting for power whether hauling or passing. With six cylinders, owners can get a six-speed manual. Both the V6 and four-cylinder can come equipped with true 4x4 capability.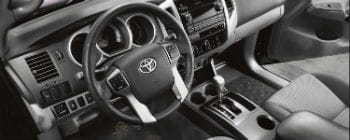 Offroad enthusiasts can gush over the Tacoma's various options and performance packages, including the top-of-the-line TRD Pro. This setup nets them a front spring lift, special rear leaf springs, heavy-duty dampers and a rear limited-slip differential. Along with these goodies, they also earn an electronic transfer case, fluid cooling systems and a standard towing package.
Speaking of towing, the Tacoma can handle 6,400 to 10,500 lbs, way more than certain other "pretender truck" imports of Japanese origin.
Interior
Like its exterior, the inside of the 2017 Tacoma boasts effortless style without making things too complex. A center stack instrument panel puts all functions at ready access. Comfortable seats in the front and rear can make this work truck an effective family-hauler, too, especially in double cab form.
Come Test Drive the 2017 Toyota Tacoma at Dayton Toyota
Brunswick, Freehold and Lawrence truck owners will love the Tacoma's rugged coolness and owner-friendly demeanor. They can come take a look at the 2017 Tacoma in person by searching through Dayton Toyota's inventory and schedule a test drive today.