Dayton Toyota donates to the South Brunswick Commission on Women
____________________________________________________________________________________________________________________________________
Dayton Toyota donates $5,000 to KPFARS renovation project          
"I can't say enough about working with businesses [run by people] like Dave," Gambatese said on May 3 as Dayton Toyota, located at 2291 Route 130, presented a ceremonial check for $5,000 to the all-volunteer Kendall Park First Aid & Rescue Squad (KPFARS). The funds will go towards the squad's capital campaign.
"For us to continue to grow as a community, we all must work together," Gambatese said.
Recognizing that the squad's building on New Road was badly in need of major repairs, the squad, under the leadership of President Alfred Low-Beer and Capt. Ray Weis, partnered with Mike Soriano of Cornerstone Architects and Wayne Keller of S&K Construction to renovate the building in 2012. Financing was done with Al Dolnick and Magyar Community Bank.
The renovations will accommodate various health and safety issues that needed to be addressed, Low-Beer said.
The squad receives its operational funding from the township and the annual fund drive. Members thanked Dayton Toyota for its generous donation and presented employees with the first "Lifesaver" contributor award.
As part of the squad's capital campaign, it created levels of how the community could help in the renovation process. Dayton Toyota has been the largest contributor toward the renovations.
The KPFARS provides services seven days a week, 24 hours a day by 45 volunteer members to the areas in Kendall Park, Franklin Park, Griggstown, Little Rocky Hill, Monmouth Junction and Somerset.
"We respond to over 1,800 calls on an annual basis," member Rich Goselin said.
Along with presenting the ceremonial check, Dayton Toyota, which is the oldest appointed dealership in the country, celebrated its grand reopening with special guest David Christ, general manager of Toyota for the region. The local dealership was given a Japanese Kabuto helmet to showcase where Toyota originated.
Nappa said all the renovations are complete, which included installing a new state-of-the-art car wash and upgrades to the customer lounge. The renovations were done by R.P. Richards Construction.
He said the dealership will continue to work with the township over the years. It has previously made donations to the local food bank and the police department.
For more information about the KPFARS, visit  kpfars.org

__________________________________________________________________________________________________________
Kendall Park First Aid Gives and Receives Holiday Help.

The Kendall Park First Aid and Rescue Squad donated a used ambulance to the Hurricane Sandy ravaged Moonachie EMS, while Dayton Toyota donated $5k to the squad.

By Davy James, South Brunswick Patch

The holiday spirit in South Brunswick was truly embodied by the Kendall Park First Aid and Rescue Squad last month, as they displayed their generosity for another squad in need while at the same time being aided by an altruistic township business.
KPFARS donated a used ambulance last month to the EMS squad in Moonachie, which was devastated by Hurricane Sandy. The donation also included some basic EMS equipment and supplies for Moonachie, which lost its ambulance during the storm.
"Their entire community was wiped out. They lost buildings, ambulances, supplies, and their police and fire departments got wiped out when their levy broke," said KPFARS Captain Ray Weis. "We have agreements with other squads on more local responses, but we all try to help each other. There were people who needed an ambulance so we try to do our best to help. If the tables were turned they would be there to help us."
As the ambulance is now being put to good use in Moonachie, squad members said the donation was part of what being a volunteer is all about, by helping those in need during their darkest hours.
"In a bad situation like Sandy, it's in our nature to help each other. We usually help in our own community but this situation allowed us to help our colleagues in another community by going beyond our borders for a bigger cause," said squad member Rich Goselin. "We had more than they did and they were in need, so it's in our nature to help others in volunteer organizations."
While first aid squad volunteers give their time without thought of getting anything in return, the squad was the beneficiary of a holiday gift from a local business focused on giving back to the community. The squad recently received a $2,500 donation from Dayton Toyota to aid with the estimated $250,000 renovations to the squad's New Road facility. With a matching company donation, Dayton Toyota was able to donate $5,000 to the squad."
One of our four dealership goals is community service. Our associates see this goal as our opportunity to give back to the community that supports us," said Dayton Toyota President David Nappa. "We have a group of associates called the 'Signature Team' that review various community projects and organizations that we can support.
"Nappa said after reading about the renovations and the squad's financial needs, the project offered the perfect opportunity to give back to the community. Dayton Toyota's previous donations to local groups includes the South Brunswick Food Pantry, South Brunswick High School, the Dayton Village Citizen's Coalition, the Hugs for Brady Foundation, the South Brunswick Public Library, and dozens of others."
The associates of Dayton Toyota feel it is very important to support the community that has supported us for the last 53 years," Nappa said. "Additionally, most of our customers and associates live and/or work in the immediate area and benefit from the organizations we support. Finally, the challenging economy has made it more difficult for local organizations to find funding while the number of individuals needing support from these organizations only seems to increase. For all these reasons, Dayton Toyota and its associates always have and always will give back to our community."
The renovations to the KPFARS facility included a roof replacement due to leaking that regularly flooded the ambulance bay, reconfigured bay doors allowing its newer model ambulances to fit inside, a small room to allow for cots so volunteers can sleep when serving during overnight hours and emergencies, and modern bathrooms with a shower so volunteers can reduce risk when exposed to blood borne pathogens.
The squad is in the midst of a capital campaign to raise funds for the renovations, but not at the cost of their normal fund raising to keep the squad running. Township first aid squads rely on drives each year from residents to fund the operating costs, while the township also donates $45,000 to each squad. However, the astronomical expenses for insurance, supplies and maintenance for the ambulances means donations are always in desperate need. The average cost for an emergency requiring Basic Life Support runs $700, while the cost for Advanced Life Support runs $1,400.
"This was our first major donation and we're hoping other businesses will see what Dayton Toyota did and get involved," Goselin said. "We don't want to cannibalize our regular fund raising drive, but we want to use this to reach out to other business in South Brunswick and get support for our capital campaign. Our squad building is about 50 years old and it had major leaks and other problems with health and safety issues. It gives a lot of pride to the whole organization to be operational and efficient. The renovation was something we talked about for years and finally got going."
For information on how to donate or volunteer for the squad click here.
To read this article on the South Brunswick Patch website click here.
July 2010
Middlesex County Fair Association, Inc. is a non-profit organization. Dedicated to holding an agricultural fair with educational elements. The fair encourages better relations between people from rural and urban areas.
____________________________________________________________________________

July 20, 2009
 
   Dayton Toyota gives Dayton Village Citizens' Coalition a donation. Dayton Village
Citizens' Coalition is a non-profit organization  dedicated to improving the quality of
life in Dayton Village by preserving its history and through educating its people in
history and traditional gardening methods.
____________________________________________________________________________

May 27, 2009



The annual golf Classic has been going on for 75 years now. It is a great
 way for
businesses to get their names out there and promote business.


____________________________________________________________________________
May 2009


        To show appreciation for 50 years of local support Dayton Toyota
reached out to help their community by a donation to the South Brunswick
Township Police Department for officer training.  Chief Hayducka described
Dave Nappa, President of Dayton Toyota as "an ambassador of good will
and a valuable contributor to the Police/Community partnership... Because of
 Mr. Nappa's support our ability to provide public safety will be significantly
enhanced."   
Dayton Toyota's owner, Dave Nappa (left), shaking hands with
Chief Raymond J. Hayducka (right), South Brunswick Township Police Department
____________________________________________________________________________

Dec 2008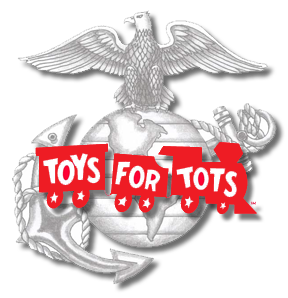 Dayton Toyota makes donations to Toys For Tots!
An organization started by the USMC that takes toy donations
from individuals and
companies
;
then gives those toys to children that
otherwise may not have gifts at Christmas.
____________________________________________________________________________

June 18, 2008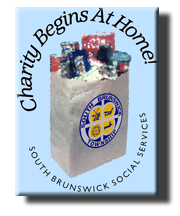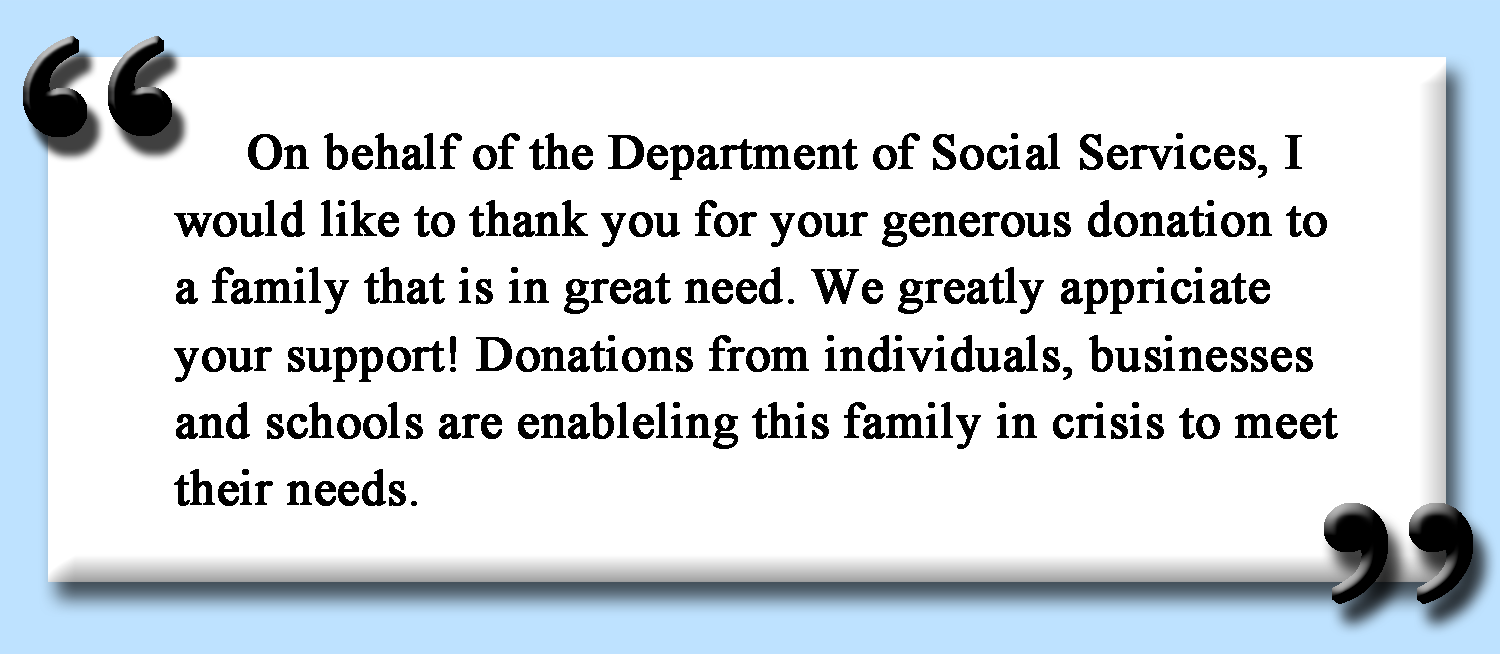 ____________________________________________________________________________