Are you in the market to sell your used car South Brunswick, NJ, or in the surrounding Dayton areas like Freehold or Lawrence? If so, Dayton Toyota is ready to help take it off your hands. At our dealership, the process of selling your car is easy, straightforward, and free of stress. You'll be in and out with cash in-hand and a sense of complete satisfaction.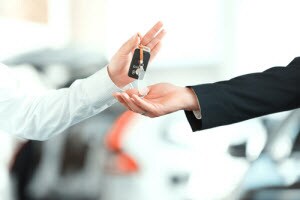 It doesn't matter whether you're selling a used Toyota truck, SUV, or sedan, or a vehicle of any other make or model, we'll give you a fair and honest offer. Just call our Toyota dealership Brunswick, NJ, and make an appointment to stop by.
Our customer service representatives will be pleased to walk you through the process. The offer you get will be in writing and with absolutely no obligation. All you need to do is agree, and complete the sale! We know that selling a car can be stressful, and we're looking to simplify and streamline the process so you can upgrade to the newer car of your dreams.
How to Get an Offer
To get started on selling your car, either call our dealership or just stop in-there's no appointment needed! You'll be able to relax in our comfortable customer lounge while our appraisers give your car a thorough look-over, which can include a test drive and inspecting the condition, year, mileage, options, features, modifications and additions, vehicle history report, make, and model.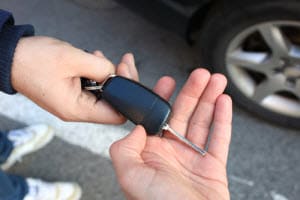 We'll gather all the information needed, then make you a completely fair offer in writing. This written offer accounts for current market conditions, our costs to recondition or repair the vehicle, and any warranties or guarantees that apply. We're even happy to give you some time to think it over with no pressure added! We want the process to be as stress-free as possible. When you decide to sell, we can close the deal in less than an hour, and you'll have a bank draft for the value of your car.
What to Bring Along
When you come in to sell your car, we'll just need a few pieces of paperwork to ensure a smooth sale. These include:
1.      Current vehicle title or payoff info and registration
2.      Current state-issued driver's license or photo ID matching the title
3.      Any keys or remotes for the car
No Hassle Sales
Our process is designed to be hassle-free and easy. Even if you're not looking to buy from us, once we tender an offer, you can take advantage of it. Even if you're driving a lease, you may be able to sell to us. In this case, we contact the lease holder to get a payoff quote, take your equity into account, and make an appropriate offer. You should, however, check with your leasing company if the lease has not yet expired.
At Dayton Toyota, we care for our customers, and treat them like members of our own family. If you're looking to sell your used car near South Brunswick, NJ, or in Freehold, Lawrence, or the surrounding areas, we're ready to make you a deal. Schedule an appointment or stop in today!