When it comes to the Toyota Avalon vs. Buick Lacrosse, the 2014 Toyota Avalon has not changed much this year.  However, the standard and optional features have been shuffled.  This vehicle has plenty of room, a high level of comfort, and a reputation for quality.  There are a few improvements that have been made that include the handling and cabin materials. It also has a stylish body.  This is what makes this car complete and desirable.  
The Avalon is closer to being an entry level luxury car instead of a mainstream full size sedan.  The front and back seats also have plenty of legroom.  There are large armrests, supportive seats, and premium features available as well.  These features include heated and ventilated seats and adaptive cruise control.  If you are looking to purchase one of these vehicles, you can checkout Daytona Toyota located in S. Brunswick, New Jersey.
The 2014 Buick Lacrosse is slightly refreshed on the inside and outside.  It also has a number of high tech updates.  An updated touchscreen interface, rear cross-traffic alerts, lane change alerts, and adaptive cruise control are some of the updates available on this vehicle.  This car has tailored styling, a smooth and quiet ride, and a well-trimmed cabin.  There is also a new grille, new hood, trunk lid, lighting clusters, and bumpers available.  The interior is updated as well to include LED accent lighting.  The center stack looks cleaner in this vehicle.  The brand new IntelliLink touchscreen interface is also available and there is also new safety features included this year.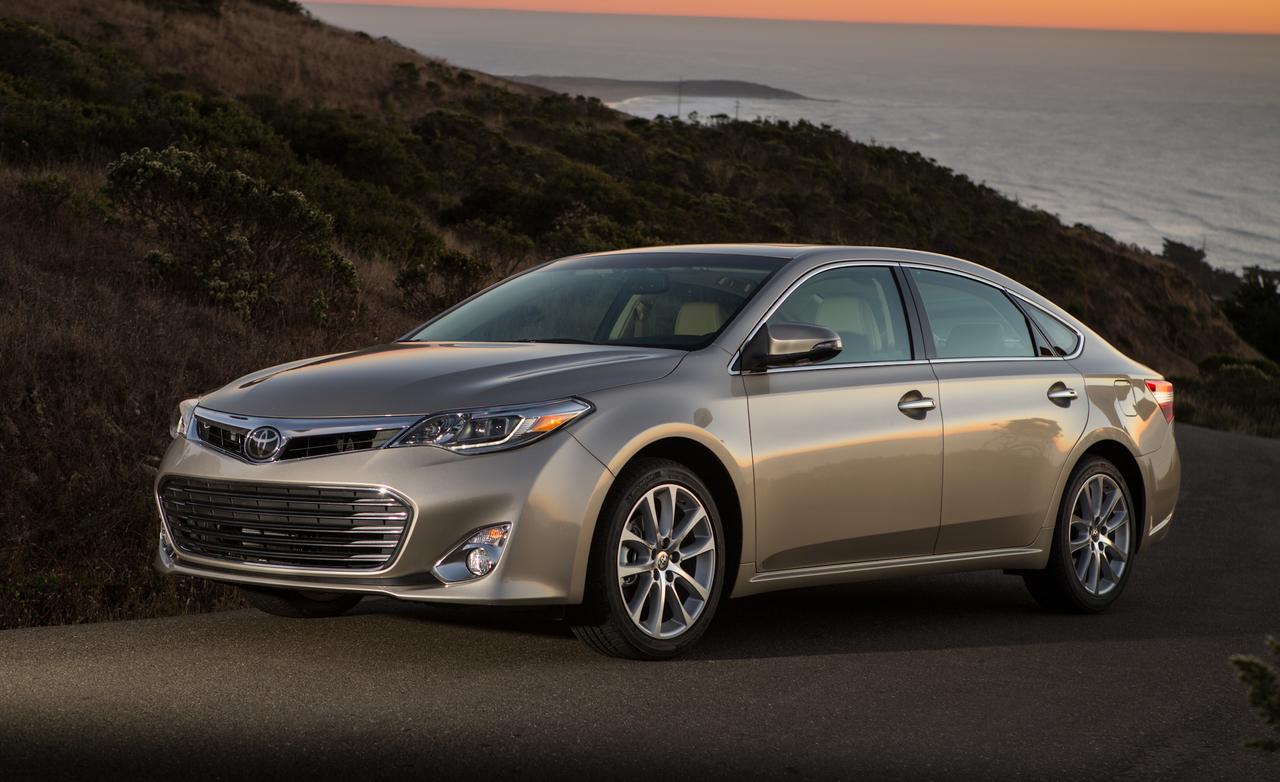 Body Styles, Trim Levels, And Features
With the Toyota Avalon vs. Buick Lacrosse, the Avalon has four trims available: the XLE, XLE Premium, XLE Touring and Limited.  The XLE model includes full power accessories.  The headlights are automatic as well.  There is also an eight way power driver seat available as well as leather seats.  This vehicle also has heated front seats and a four way power front passenger seat.  The electronic features include a touchscreen display which has a 6.1 inch screen, rearview camera, and keyless ignition and entry.  There's also an audio system with eight speakers and a USB/iPod interface.  An audio auxiliary jack is available for your auxiliary cord. 
When comparing the Toyota Avalon vs. Buick Lacrosse, the Lacrosse is a large luxury sedan. It is available in four trims: the Base, Leather, Premium 1, and Premium 2.  The Base model comes standard with climate control, full power accessories, 17 inch alloy wheels, and an auto dimming mirror.  There is also dual zone automatic climate control, a tilt and telescoping steering wheel, an eight way power driver seat, and split folding rear back seats. It also has On-Star, cruise control, and a 110 volt power outlet available.  Bluetooth phone and audio connectivity as well as an 8 inch touchscreen display are available.  There is a seven speaker sound system, an auxiliary jack, and an iPod/USB interface.  Smartphone app integration is available as well.  
Engine/Performance
Toyota Avalon
·         3.5 liter V6 engine
·         248 horsepower
·         Six-speed automatic transmission
Buick Lacrosse
·         2.4 liter four-cylinder engine
·         182 horsepower
·         Six-speed automatic transmission
Safety Features
Toyota Avalon
·         Anti-lock disc brakes
·         Side curtain airbags
·         Rear-view camera
·         Price - $29,639
Buick Lacrosse
·         Side curtain airbags
·         Anti-lock brakes
·         Price - $33,311