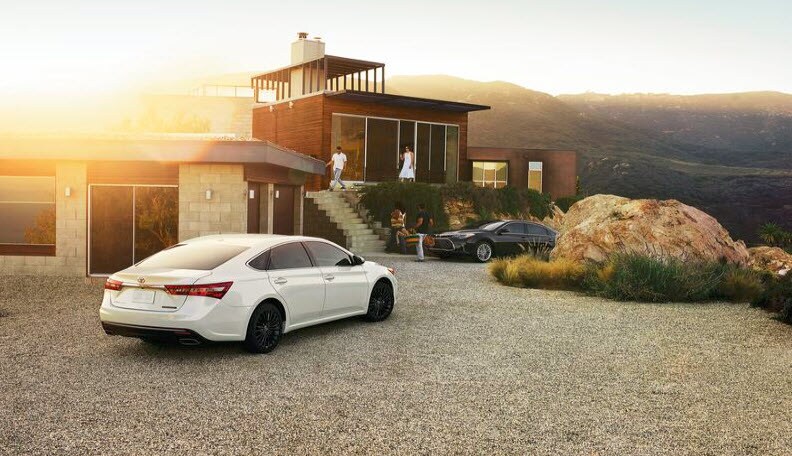 The 2016 Toyota Avalon and the 2016 Honda Accord are both outstanding choices if you're looking for a sedan to drive around South Brunswick Township, Plainsboro Township and New Brunswick. Each vehicle has a lot to offer car buyers, but which one has the features that you're looking for in a new vehicle?
Dayton Toyota has created this comparison guide so that you can identify the differences between these vehicles and determine the option that's right for you.
Performance
The 2016 Toyota Avalon is luxurious and comfortable, and it provides a smooth ride. You have the option between a strong 268-horsepower, 3.5 liter V-6 powertrain or an Avalon Hybrid that gives off 200 horsepower using motors, batteries and the four-cylinder engine. The Avalon drives well and is controllable and completely capable.
The 2016 Honda Accord comes with a 185 horsepower 2.4-liter four-cylinder engine with a 6-speed manual or continuously variable automatic transmission (CVT). If this isn't enough power, upgrade to the V-6 models that has a 278-horsepower V-6 engine.
Exterior/Interior
The body style of the 2016 Toyota Avalon is sleek with a distinct form. Its roofline swoops across and the fenders flare out, giving it a look that's a mix of sporty and sophisticated. This model also has a larger grille that gives it more attitude. Within the cabin of the Avalon, you'll find a lot of space, even in the backseat. The materials are soft, and the seats are comfortable with good support. The trunk is also roomy, allowing your passengers to fit their luggage in the wide opening.
The 2016 Honda Accord has a body style that is attractive but lacks imagination. The interior is comfortable and modern. It's also roomy in the cabin and utilizes space well. The more premium trim levels look more luxurious, but too many additions end up looking cluttered.
Technology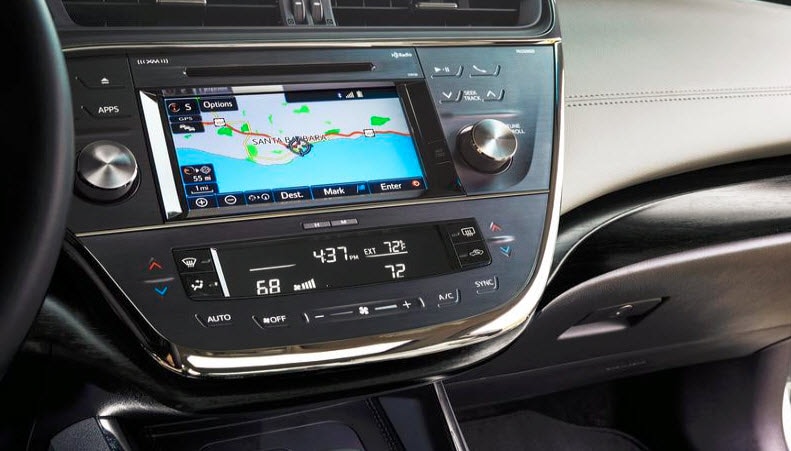 The Avalon comes standard with a seven-inch touchscreen that is easy to use and allows you to run numerous apps on the screen through your smartphone. It also has power heated leather front seats, a Smart Key system, a rear view camera and heated outer mirrors.
The base model of the Accord comes with dual-zone automatic climate control, Bluetooth Connectivity, a rearview camera and a multi-angle rearview camera.
Safety
The 2016 Toyota Avalon doesn't skimp on the safety features. New this year is the standard pressure monitoring system. It also has electronic stability control, anti-lock brakes with Brake Assist, a Smart Stop brake-override system and ten airbags, including rear side-thorax airbags and front knee bags. A rearview camera is standard on all models, as well as tire-specific pressure monitors.
The 2016 Honda Accord also includes safety features, but many of them are only available with the more upgraded trim levels.
The 2016 Toyota Avalon beats out the 2016 Honda Accord in various categories. If you're looking for a luxury sedan with great features to drive through South Brunswick Township, Plainsboro Township and New Brunswick, the Avalon is the right choice for you.
Visit Dayton Toyota to set up a test drive today.