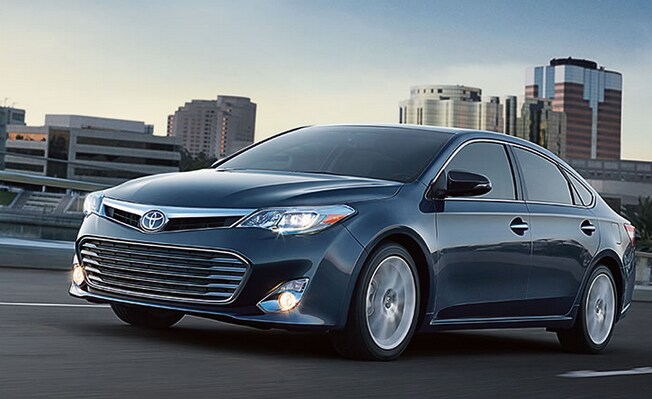 The mid to full sized sedan lineup of automobiles offers interesting choices. The Toyota Avalon and the Volkswagen Passat are two such cars you may be considering for purchase. Before going to local dealers such as Dayton Toyota South Brunswick, NJ, it pays to do some research first.
On The Outside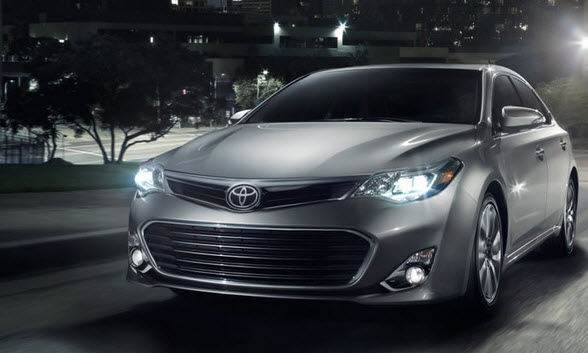 The Avalon: is a stylish and slick looking automobile. Toyota notes it was designed with American sensibilities in mind, and this shows in the overall body styling. Edges are sharp and striking and the fender design, both front and back, set off a sweeping relaxed style. A key area where the Avalon succeeds where so many fail is it doesn't come across as trying too hard. Many cars trying to look stylish are an overwrought mess of chrome accenting, but the Avalon avoids this handily.  
The Passat: has a classic design. It is far from loud or really stylish in the modern sense of the word. That being said, there is something endearing about its basic car styling and understated design. It doesn't turn heads and doesn't call your attention up close either. There is always going to be a market for the traditional 'car', but for some the Passat may be too quiet
Interior and Features
The Avalon: brings luxury without luxury prices. Base features include leather seats, USB ports, heated seats, a backup camera, heated mirrors, and smart keys. Higher level trim packages include features such as automatic climate controls, 18-inch wheels, LED running lights, and a variety of infotainment options.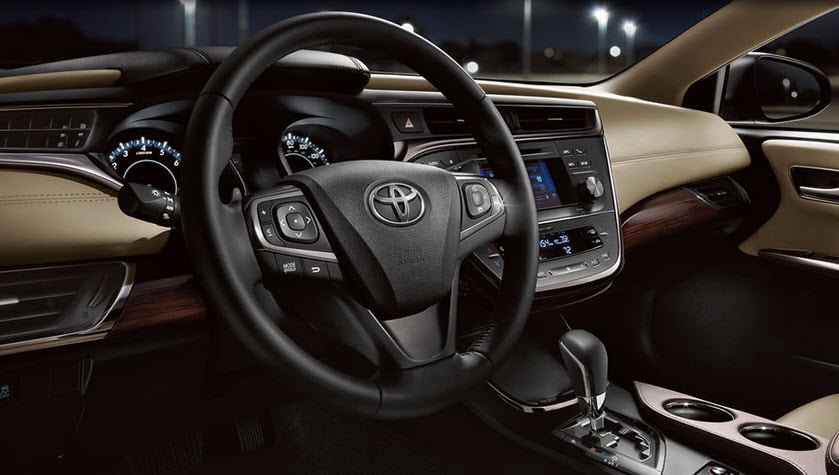 The Passat: is a sensible if not stylish car. Basic features lack things you'd expect such as USB ports but covers the basics with an AM/FM/CD radio, Bluetooth, air, and cruise control. A rearview camera is also stocked on all lines save the Passat S. Optional choices are good however. These include leather seating, heated seats, push button start, and woodgrain trim.   
The Engine and MPG
The Avalon: comes with a 268 horsepower 3.5-liter V6 engine that has a six-speed automatic transmission and is also impressively efficient. Getting 21 mpg in the city and 31 mpg on the highway, the Avalon does well in its class for a full sized car. There is also a 2.5-liter hybrid option available that gets 40 mpg in the city and 39 mpg on the highway making it one of the most fuel efficient full sized sedans available for purchase.  
The Passat: under the hood the Passat has a five-cylinder 170 horsepower engine stock. With automatic and manual transmissions available it gets 22 mpg in the city and 31 mpg on the highway. In direct competition with the Avalon, its optional V6 rates as follows. In terms of gas mileage it gets 20 mpg in the city and 28 mpg on the highway making it comparable but not quite as efficient. The Passat does have an impressive turbodiesel engine option (it ranks at 34 mpg overall), but it lacks a hybrid choice for those looking for an environmentally friendly vehicle.    

When You Need an Automobile
When buying an automobile in the greater South Brunswick area you have choices in dealerships. Dayton Toyota South Brunswick, NJ, has been serving citizens of New Jersey since 1959. You don't become one of the oldest dealerships in the nation without good customer service and good business. Dayton Toyota South Brunswick, NJ, is proud of their history and owe their longevity to great customer service. They are dedicated to treating every customer like an individual worthy of respect and consideration. Come by today and check out their stock of exemplary new and used automobiles.