One of the many townships in Middlesex County, Edison is one of the most perfectly situated towns in the entire state of New Jersey. Located just a short drive away from both the Jersey Shore and New York City, Edison provides big opportunities for work and play, making this one of the best cities a person could ask for. Whether you're a long-time resident of Edison or one of the town's many yearly visitors, there are several recreational opportunities to learn about.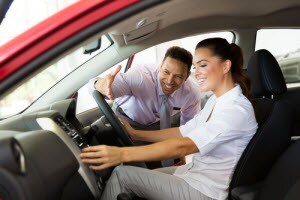 The next time you're in Edison, the places you should visit include the Thomas Alva Edison Memorial Tower and Museum, the Laing House of Plainfield Plantation, and the Clara Barton Downtown Area. To make sure you're able to take in all of Edison's amazing sites, you need a fantastic Toyota vehicle to get around.
Find out why the premier Toyota dealer near Edison, NJ, is Dayton Toyota, and learn about our exciting inventory and world-class dealership staff.
Learn about Dayton Toyota
In addition to the fine citizens of Edison, Dayton Toyota proudly serves car shoppers in Lawrence, Freehold, and Brunswick, and we'd be honored and privileged to assist you in finding an incredible new or pre-owned vehicle. Contrary to other dealerships you may have visited in the past, Dayton Toyota is wholly dedicated to serving our customers in the way that's right for them, not the way that's right for us, which you'll see by visiting our lot.
Featured on the Dayton Toyota lot are some the most thrilling, feature-rich cars you could ask for, almost every one of which will meet your needs as a discerning car consumer. No matter if you're interested in an Avalon, Camry, Corolla, or one of our many other great Toyota vehicles, you'll find your perfect automobile options somewhere in our large inventory.
Work with Our Excellent Staff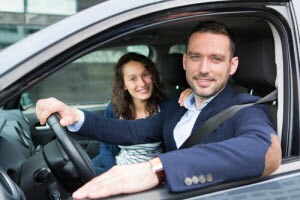 There are several reasons you should choose Dayton Toyota as your Toyota dealer near Edison, NJ, but the one we think you'll be most impressed by is the excellent Dayton Toyota dealership staff. Our team is entirely focused on assisting you in the simplest, most straightforward way possible so that the process of buying a new car will be fun and stress-free, the way it's always meant to be.
If you're struggling to decide which Toyota car is right for you, our sales staff can give some helpful advice and let you know about the features that you should prioritize. If you're finally ready to make your purchase, you can fill out a loan application with the assistance of one of our finance team members. There will be times where you'll feel like your car could be running better. If that's the case, you can always schedule easy repair services from our expert service and parts department.
Find a Great Toyota Dealer near Edison NJ
Dayton Toyota is the Toyota Dealer near Edison, NJ-also serving Brunswick, Freehold, and Lawrence-that you can count on to give the best dealership experience of your life. Come see us today and let us show you around our enticing lot of Toyota vehicles.