Newark is both the most populous city in New Jersey and the county seat of Essex County. It's one of the largest shipping and transportation hubs in the entire country-a major reason for such a distinction is the Newark airport. In 2016 alone, Newark Liberty International Airport served around 40 million passengers. The airport is a major hub for United Airlines and FedEx Express. Whoa!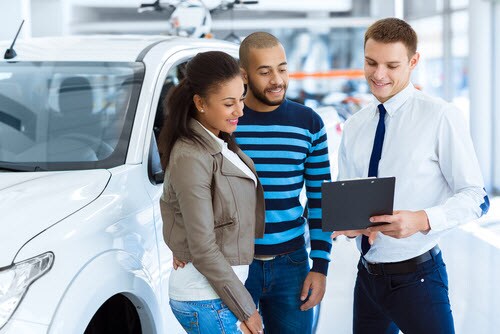 However, we understand if flying isn't your preferred mode of transportation. It's very expensive, it's quite stressful, and it can even be time consuming-have you seen those lines over at Newark Liberty?
There's another option-you can drive a brand-new Toyota to your destination! If you choose to go down that route, then there's no better place than Dayton Toyota. We're here to serve the drivers around Newark, New Jersey, which means that we're here to serve you. Get in touch with us today!
Dayton Toyota - New Inventory
Just like you'll find tons of different types of planes over at the Newark airport (Boeing 747s, Boeing 737s, Airbus A380s, and maybe even the ghost of the Concorde), you'll find a variety of different and new Toyota models here at our dealership: the Toyota Camry, the Toyota Corolla, the Toyota Prius, the Toyota RAV4, and more.
You can browse our entire new inventory on our website right now, where you'll find many resources.
Dayton Toyota - Other Inventories
In addition to our selection of over 250 new Toyota automobiles, we feature several other options.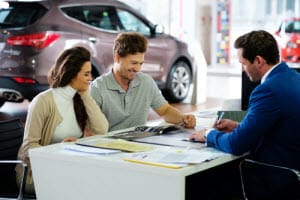 Used Vehicle Inventory. We carry dozens upon dozens of traditional used convertibles, coupes, sedans, hatchbacks, SUVs, trucks, vans, and wagons from a wide range of manufacturers. Most importantly, we can say what you've been waiting to hear for years-you'll get the affordable value that you deserve.
Toyota Certified Pre-Owned Program. Plus, you can pick between a few Toyota Certified Pre-Owned models. These bring a lot of benefits to the table, including a 12-Month/12,000-Mile Limited Warranty, a 7-Year/100,000-Mile Limited Powertrain Warranty, a CARFAX® Vehicle History Report™, and more.
Dayton Custom Truck Center. Last, but certainly not least, you can view our Dayton Custom Trucks on the internet. With vehicles like Toyota 4Runner SR5 SUV, the Toyota Tacoma TRD Sport, and the Toyota Tundra SR5, you simply can't go wrong-whether it's for work or for pleasure, you're totally good to go.
More About Our Philosophy
We're 100% focused on the driver-in this case, that would be you. We strive to adhere to this philosophy in all we do by providing a streamlined financing process, a capable collision center, an expert team of automotive technicians, and a comprehensive index of car parts. How will you take advantage of these?
Learn more about your local Newark NJ Toyota dealership right away!
If you live in Newark, Essex County, or any of the surrounding New Jersey areas, we encourage you to reach out to us and get in touch with us as soon as you possibly can. Your next Toyota is ready for you.