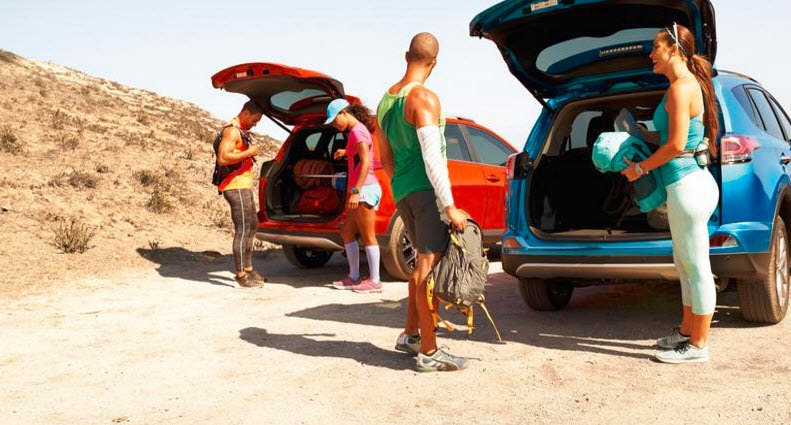 Toyota's RAV4 and Mazda's CX-5 are both compact sport utility vehicles (SUVs) that you can drive around South Brunswick Township, Plainsboro Township and New Brunswick.
At Dayton Toyota, we want to make sure you're fully informed about the vehicles you're considering. Learn more about these two different models.
The RAV4, released in 1994 (a year later in the U.S.), led the way into this market and was the first ever compact crossover. The CX-5 made its debut in 2012, sharing Mazda's Skyactiv engine and transmission technologies with the Mazda3 compact sedan. This package features a rigid but lightweight chassis platform twinned to a range of highly efficient engines and transmissions intended to reduce fuel consumption and environmental impact. Both vehicles offer more cargo room and better visibility than sedans, with full-time four-wheel drive offered -- mostly as an option -- to ramp up maneuverability while still delivering good fuel economy.
Which vehicle wins out in a RAV4 vs. CX-5 smack down? Read on to find out.
2016 Toyota RAV4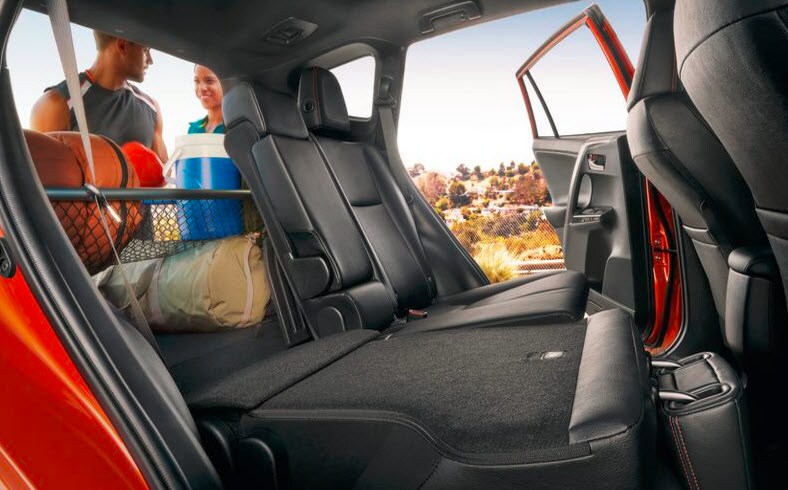 The Toyota RAV4 underwent a massive redesign in 2013, and the 2016 model has not changed much since. A lift-gate, or hatchback, is the only rear-body configuration available, and the interior accommodation remains comfortable, if not roomy, when fully occupied. Standard equipment is pretty much class-beating: six-speaker stereo, with Bluetooth and USB port as standard, even a back-up camera. Options, some standard on higher trims, include push-button start, a blind spot monitoring system, navigation and dual-zone automatic climate control.
The RAV4 has a 176-horsepower four-cylinder under the hood, and is available in a six-speed automatic with sport-shift mode. This allows for a smoother ride and more carlike handling. Around town, on interstates and when tackling moderate off-road conditions, handling is controlled and steering accurate.

In the RAV4 vs. CX-5 dust-up, Toyota's offering comes out ahead. The totally redesigned RAV4 offers:
Ample cargo space
Good fuel economy
Numerous standard features
Some cheap interior plastics
Questionable acceleration
2016 Mazda CX-5
As noted, the 2013 model year marked this vehicle's first appearance on the market. Wisely replacing the less-than-stellar Tribute, the 2.0-liter inline 4-cylinder is offered with either a 6-speed manual or 6-speed automatic box, both with overdrive.

Since then, the styling has remained distinctive, and the overall dynamic of the vehicle is fun and agile. Offered in three trim levels (Sport, Touring and Grand Touring), all-wheel drive is an option to front-only across the range. Seventeen-inch alloy wheels come standard, as does a tilt-and-telescope steering wheel. Sounds are delivered through a less-than-modern four-speaker system, which does have a USB port, while upper-echelon trims include a necessary audio upgrade, a rear-view camera, a powered driver's seat, a navigation system and Bluetooth.
The new-to-market CX-5 offers:
Cab versatility
Lots of back-seat legroom
Drab acceleration
Flinching and uncertain highway performance
Tragic rear window visibility
Poor provision of adjust-ability at driver's seat
The 2016 Toyota RAV4 offering is the better choice against the 2016 Mazda CX-5 competition, with its redesigned incarnation seeming likely to rank it as one of the most popular mid-size family crossover. To test drive the all-new RAV4 anywhere in South Brunswick Township, Plainsboro Township and New Brunswick, check out the 21-acre, state-of-the-art Dayton Toyota facility on Route 130 in South Brunswick. Contact us with any questions or to arrange a test drive.