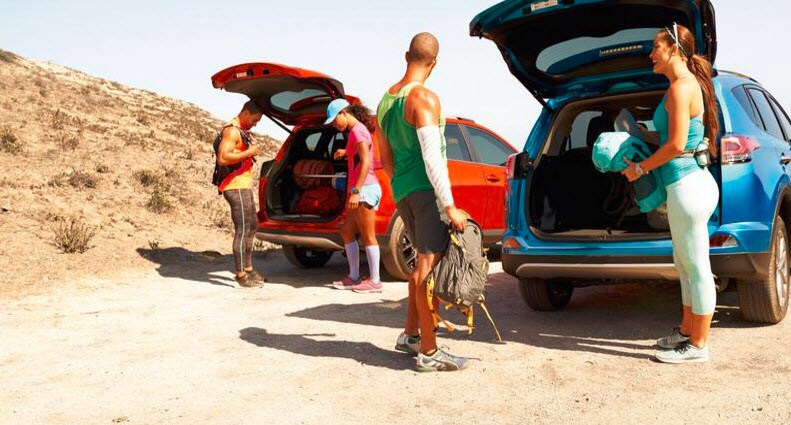 For car buyers in Plainsboro and South Brunswick, choosing between the 2016 Toyota RAV4 and the Ford Escape is easier said than done. With a number of similar features and performance aspects, it's difficult to understand which vehicle can really provide everything you need.
Fortunately, Dayton Toyota is here to help. We've created a comparison outlining the important details of the 2016 Toyota RAV4 vs. the Ford Escape. Check it out below for everything to decide which vehicle best meets your needs!
Comparable Performance
The 2016 Toyota RAV4 and the Ford Escape are two formidable SUVs designed to deliver impressive performances. With the RAV4, this is thanks to its 2.5-liter direct injection four-cylinder engine that produces up to 176 horsepower. It also features an available all-wheel drive system for capabilities in any road condition.
The Ford Escape also offers an available all-wheel drive system and comes with a standard 2.5-liter engine. Unfortunately, drivers may notice this vehicle only delivers up to 168 horsepower. Two other engine options are offered if you're interested in more power. However, they're not available on all trim levels.
2016 Toyota RAV4 vs. Ford Escape Fuel Economy
Just as both SUVs are powerful, the 2016 Toyota RAV4 and the Ford Escape are also fuel efficient. With the standard engine in the Escape, you'll experience up to an EPA-estimated 31 highway mpg. In the Toyota RAV4, you'll get up to an EPA-estimated 29 highway mpg.
For those looking for even more fuel economy, the RAV4 offers an additional trim level designed to perform with efficiency in mind: the 2016 Toyota RAV4 Hybrid. All new for 2016, this model is powered by a 2.5-liter Atkinson engine that's paired with an electric motor. Together, they can help the crossover reach an EPA-estimated 33 highway mpg. The Ford Escape doesn't offer a hybrid trim level for added fuel economy.
Entertainment Features and Technologies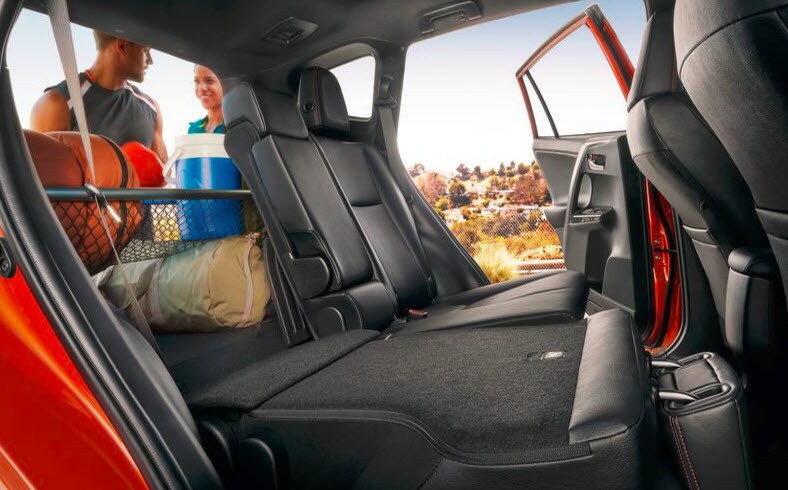 In the Toyota RAV4, you're sure to enjoy each ride with its Entune™ infotainment system. With this, mobile apps as well as other entertainment features become available to help you stay connected. Plus the system allows you to buy movie tickets, make dinner reservations, and much more for your convenience.
For safety, this crossover is home to Toyota Safety Sense™, a suite of driver-assist technologies dedicated to helping you stay focused on the road to avoid collisions. Safety features in this suite include a Pre-Collision System, a Pedestrian Pre-Collision System, and Lane Departure Warning.
The Ford Escape also comes with an infotainment system for your entertainment. Unfortunately, this doesn't offer access to mobile apps, nor does it offer additional travel services and information to make each ride more convenient. In terms of safety, the Escape comes with a few driver assist technologies, but there aren't as many systems available for enhanced peace of mind.
2016 Toyota RAV4 vs. Ford Escape: The Verdict
With a variety of similar features, deciding between the 2016 Toyota RAV4 and the Ford Escape can be difficult. But with the comparison above, you can see the RAV4 is the vehicle that better delivers the fuel economy, safety, and technologies you need to help you experience an overall exceptional ride.
Those looking to drive home the new 2016 Toyota RAV4 can contact Dayton Toyota in South Brunswick near Plainsboro and New Brunswick to schedule a test drive today!