There are many more used cars on the road these days than new ones. Whether you're in Lawrence, South Brunswick, Freehold, or anywhere in the United States, many people choose to purchase a pre-owned car.
Used cars are far less expensive and can still be very reliable, but you must be much more careful when shopping for a pre-owned vehicle. Read our used car buying guide for a step-by-step look at how to get a used car that'll last you for years, and learn where to go for your next vehicle.
Can You Lease a Used Car?
Used Car Buying Guide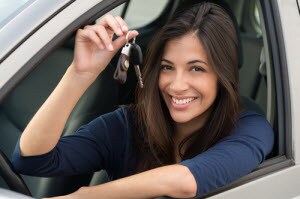 There are many things to remember when the time comes to buying a pre-owned car, and it's always a good idea to have a checklist you can go back to. A used car buying guide can help you remember everything, from budgeting to signing on the dotted line, so you can take the right steps to ensure you get a perfect car.
Step One: Know Your Budget
Everything starts with your budget. Know what you can afford, and don't just figure in terms of monthly payments. Remember, a pre-owned vehicle is going to need more in terms of repair and upkeep than a new one, so you'll want to plan to put aside some money for emergency repairs. Your total monthly expenses should not exceed 20 percent of your take-home pay.
Consider getting pre-approved for financing. Many dealerships can help you finance a car, but having the money in hand gives you an edge when it comes time to negotiating later.
Step Two: Build a List of Cars
Make a list of cars you want. Start with features and divide them up by must-have and a wish list of nice-to-have features. Then look for cars that offer the features you want. Don't be afraid to make a long list. You can always pare it down later.
Step Three: Search for Vehicles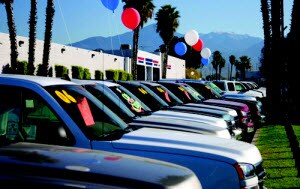 Search local dealerships to find the vehicles that match your list. Make sure you prioritize Certified Pre-Owned cars, as these will be put through the paces of an inspection and come with a guarantee of working properly. It'll give you added peace of mind.
Step Four: Get a Car History Report
Make sure you look at a vehicle history report, such as those you get from CARFAX or a similar service, so you know the car you're buying is solid and doesn't have a history of major accidents or mechanical problems. If the dealer or seller isn't willing to provide such a report, this is a red flag. Get the Vehicle Identification Number and look it up yourself, or walk away.
Step Five: Look It Over
Give the car a thorough once-over, even if it's a Certified Pre-Owned one. Don't be afraid to bring your own mechanic in, and make sure you test drive the car to see how it feels and whether it matches your needs and expectations.
Step Six: Negotiate and Buy
Now it's time to sit down, negotiate your price, and buy the car! Know your top dollar and be willing to go back and forth. Remember, the seller wants you to buy as much as you want to buy. If you're serious about walking away, they may be willing to cut a better deal.
Congratulations. You've got a quality new-to-you vehicle, which hopefully will be a trusted companion for many years to come. If you live in the Freehold, Lawrence, or South Brunswick areas, stop into Dayton Toyota to check out our huge inventory of pre-owned cars and find your next vehicle today! Contact us online to schedule your test drive.