First formed in 1957 when Windsor Township was split in half, East Windsor has a population of over 28,000, and is a township where people value their close-knit community, and take great pride in their community and legacy. It's been the home of famous figures such as Clara Barton, the founder of the American Red Cross, of comedy writer Al Rosenberg, novelist Anton Strout, and Pulitzer Prize winner Carl Emil Schorske.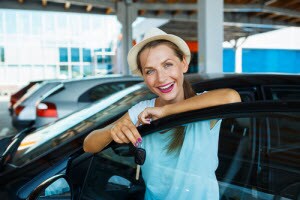 People in East Windsor need the most reliable transportation to get to work at McGraw-Hill or ConAir, or to enjoy nearby attractions like the Field of Terror haunted attraction, a fun night at East Windsor Bowl, the 130 Farmers Market or the Lee Turkey Farm, and they want a car dealer that's got a legacy the town can appreciate. Why not turn to Dayton Toyota, a used car dealer near East Windsor, NJ, that's been around almost as long as the township?
Used Car Dealer near East Windsor, NJ
Dayton Toyota was first founded in 1959, two years after the formation of East Windsor, as a small garage. In those days, it was called Lincoln Avenue Motors, and was owned by Mr. Lew Reynolds. From those first formative days, Mr. Reynolds established a reputation for outstanding customer cares, and the Toyota brand was new to the U.S.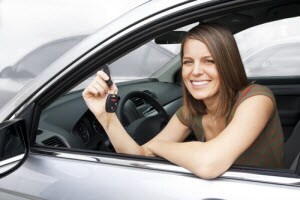 Still, even with only three models to sell, the business grew quickly, and Toyota soon added all the many models we know and love today. As with many dealerships, eventually Dayton Toyota grew to offer pre-owned cars as well as new, and our selection is unparalleled in the area. Not only will you get a great selection of used vehicles here, you'll feel like family from the moment you walk in.
We're now on a state-of-the-art facility encompassing 21 acres, but we still focus on a family experience and stress-free journey to buying your next dream car.
Dayton Toyota Used Cars
There are a lot of reasons to purchase a used car over a new one. Whether you're looking for a certified pre-owned Toyota Rav4, a newer Ford Mustang, a Honda Odyssey van, a 2016 Lexus, or a Mercedes Benz E-Class, we've got them all in stock. When you choose one of Dayton Toyota's used cars, you're getting a vehicle that will drive off the lot just like new. We care about our customers and want them to have the best possible driving experience.
When you buy a late-model used car, you're getting a vehicle that will have a lot of good years on it, and may even still have factory warranty left, while at the same time saving significant cash. If you experience any issues with your car, our service department is here with certified technicians who are qualified to work on any make or model of car. We'll keep your vehicle trucking along like new for many years to come.
If you're looking for the very best in a used car dealer near East Windsor, NJ, look no further than Dayton Toyota. Stop in, check out our inventory, and talk to our sales representatives today!