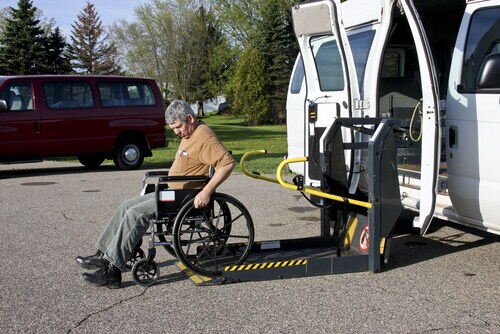 Shopping for a wheelchair-accessible vehicle can seem overwhelming, especially with dozens of options to consider. If you think a mobility van is right for you, we've listed tips below to help you find one that meets your needs.
Here are five tips to help wheelchair-accessible vehicle shoppers in New Brunswick, Plainsboro Township and South Brunswick Township find a model with the right accommodations.
1. Think About Your Long Term Equipment Needs
When you start shopping for a mobility vehicle, make a list of equipment you're going to need now-like power seats, ramps, lifts, running boards or driving devices.
Afterwards, figuring out what equipment you'll need in the future. The needs of a wheelchair user could change in a few years and preparing for these adjustments now can save you time and money in the long run.
2. Figure Out How Much Space You Require
In addition to the size of the wheelchair, think about the number of passengers and amount of cargo you drive with regularly. Depending on how many people you transport and the cargo space you need, a mobility van or SUV might be a better option than a wheelchair-accessible car or crossover.
3. Choosing a Rear-Entry or Side-Entry Mobility Vehicle
Wheelchair-accessible vans traditionally come with a side-entry with a ramp built into the hatch, but rear-entry vehicles tend to be more popular for long wheelchair users. Each vehicle has its advantages and disadvantages, so choosing one is a matter of your lifestyle and transportation needs.
4. Consider Seating Arrangements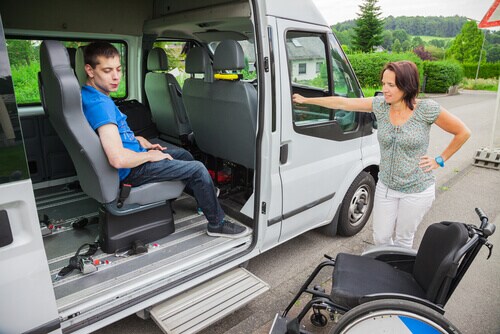 Usually, wheelchair users are safest in the back or middle of the vehicle. Keep that in mind if you frequently drive with other passengers. Choose a vehicle that provides enough security for the wheelchair user and space for your other occupants.
5. Finding a Vehicle that Fits Your Driving Routine
Do you do most of your driving in a city, suburban or rural environment? Do you spend a lot of time in rush hour traffic or take long road trips? These factors may seem inconsequential but with a wheelchair-accessible vehicle, they make a huge difference in your driving routine.
Before you purchase a mobility vehicle, think about the dimensions of your garage, the size of your driveway and whether or not you parallel park on a regular basis. This can help you determine whether a rear- or side-entry vehicle is right for you and if you'll need any additional equipment.
Choosing the Right Mobility Vehicle at Dayton Toyota
There are several mobility vehicles on the market that give wheelchair users more freedom and independence. Depending on their age and needs, there are dozens of vehicles with wheelchair accessible modifications to choose from.
Mobility vehicle shoppers in New Brunswick, South Brunswick Township and Plainsboro can turn to Dayton Toyota for wheel-chair accessible cars, trucks and SUVs. We'll help you find the right equipment and appropriate modifications, so you can get the most out of your wheelchair-accessible vehicle.
To learn more, please contact Dayton Toyota online. For immediate assistance, call (888) 927-6303 to speak with a representative from Dayton Toyota.