When you're comparing the 2015 Toyota Highlander vs. the Nissan Pathfinder, you're not just comparing brands, you're comparing specs. At Dayton Toyota, we know that finding reliable information online can be a bit of a struggle, so in this comparison we're putting it all out there. We'll let you know which of the two options may be the best for your family when it comes to buying your next vehicle. Test drive the 2015 Toyota Highlander today at Dayton Toyota.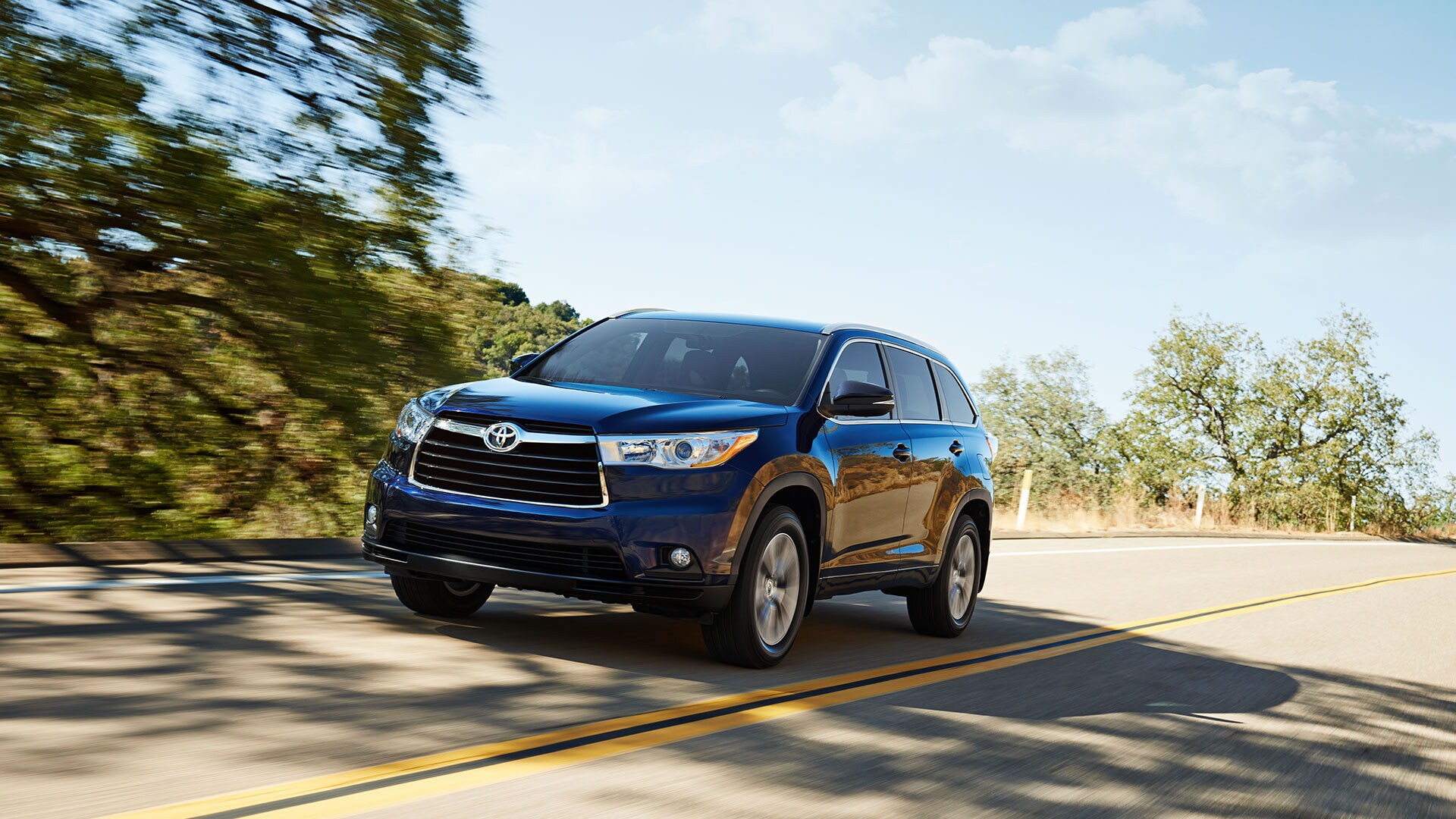 Though the Toyota Highlander comes in at a slightly higher base MSRP, that price comes with seating for eight and great fuel economy. The Nissan Pathfinder only seats seven and has comparable fuel economy. The Highlander on the interior is modern and stylish, has a versatile interior, and is lustrous to say the least. Not only is it sporty inside and out, it's got some serious power. With a towing capacity of 5,000 lb., the Highlander is ready to take on any adventure that you are. 
The 2015 Nissan Pathfinder is nice, but this year's model isn't a real stretch from its previous year model. In fact, it sort of feels the same. Nissan's CVT is still noisy, especially in a hard acceleration. And though the Nissan Pathfinder has a comfortable car-like ride, it isn't equipped for off-roading like the Toyota Highlander is. So if you're looking for a pretty car to look at, that isn't high performance and rough and tumble, the Pathfinder might fit your needs. But the 2015 Toyota Highlander strives to be more. It's not only a great ride, but it is so versatile that it can go from morning carpool to weekend camping without a blink.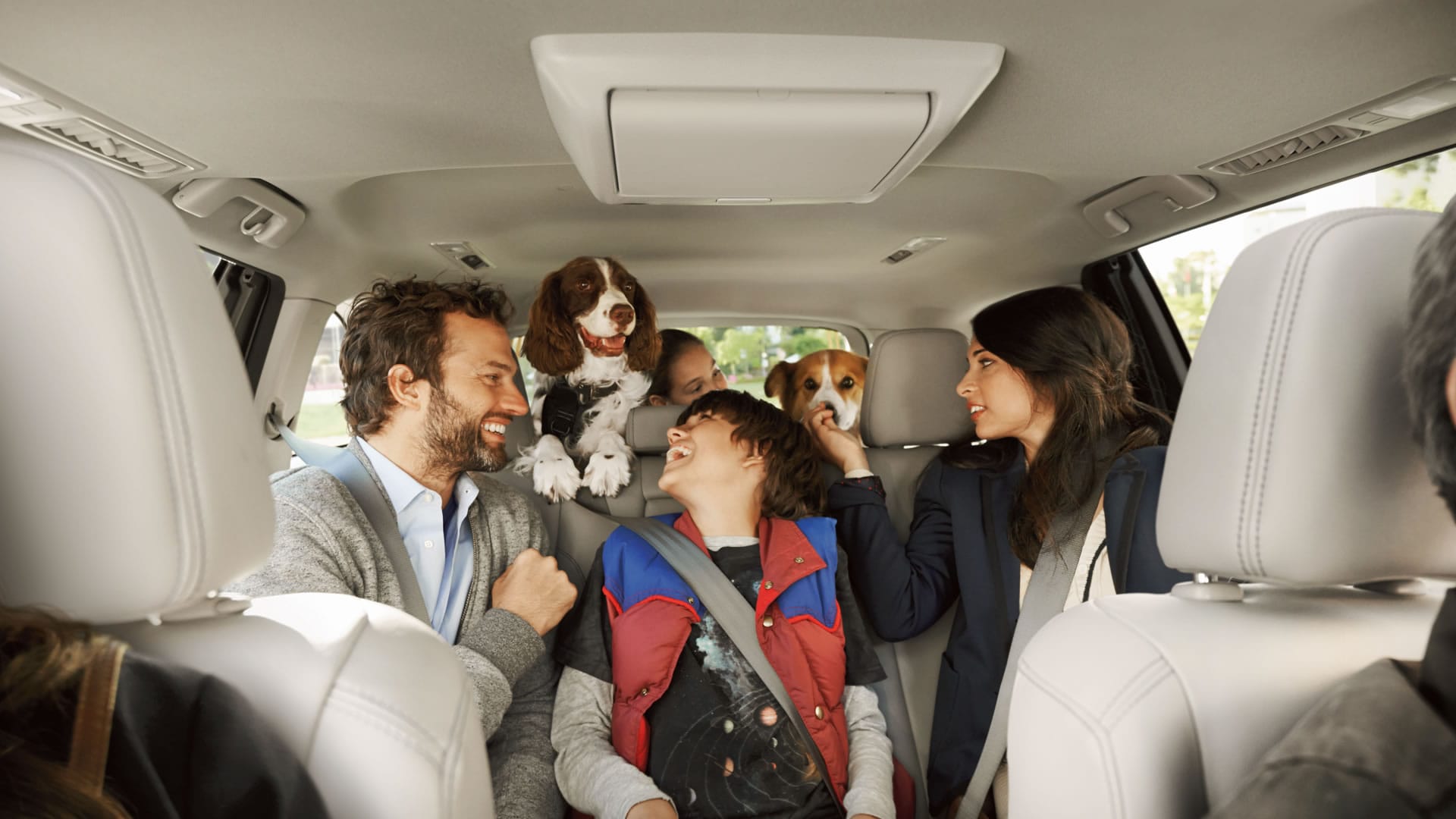 The Toyota Highlander has enough room for eight passengers and still has great cargo space, definitely enough to fit all of your camping accessories for that weekend trip we mentioned. But the Nissan Pathfinder will mean you'll have to drop your passenger count to seven and you still might not have enough cargo space to fit all of your stuff. And while you're on your way out there, maybe you've forgotten one of the sleeping bags. With the Highlander you can use your Bluetooth system to call for help when you need it. The Pathfinder's Bluetooth system isn't the best and it's only available in a limited number of models.
If you're interested in a pretty face, you could choose either vehicle. But the real comparison comes down to performance. And in this category the 2015 Toyota Highlander clearly wins. It's shiny and attractive on the outside, without having the busy-ness of the Pathfinder's platinum's 20-inch wheels. The exterior of the Highlander is sleek and understated quietly acting as a powerful beacon without the need to scream "pick me!"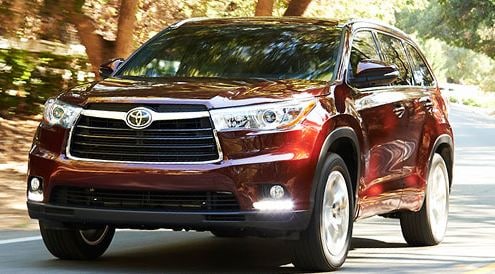 At Dayton Toyota, we understand that every family has unique and individual needs. We do too. But we also understand that you want a vehicle that is ready for anything, just like you are. That's why we think that when you compare the 2015 Toyota Highlander vs. the 2015 Nissan Pathfinder, you'll find that the Highlander wins every time. When you're ready to see for yourself all that the Highlander has to offer, come in to Dayton Toyota or schedule a test drive.