Finding a service department you trust with your vehicle can be challenging. When trying to find a location with convenient hours and knowledgeable, experienced staff members, you could end up looking for awhile. And unfortunately, sometimes the only way to confirm the quality of service is through trial and error. 
But we do things differently at Dayton Toyota. When you need to get your tires checked, we'll be happy to help you. When we check your tires, we'll take a look at several of the most important components of healthy tires. For tire repair in South Brunswick, NJ, schedule a service appointment with our Service Department now. 

Tread
Tread is what connects your tires to the road, and we'll make sure your tires have enough tread. This will make sure you have good traction (grip), which prevents your vehicle from slipping, especially in wet or icy conditions. Tire tread wears down over time, but it can wear down even more in high-speed driving conditions, off-road conditions, and with frequent severe braking. 
Air Pressure
When your tires have uneven or low tire pressure, your car may pull to one side as you accelerate or bump or sway more than usual. By ensuring you have the proper air pressure in all of your tires, they'll be able to absorb more of the shock from the curves and bumps of the road. You'll also be able to prevent serious damage to your wheel alignment and tires. You can usually tell if your tires have low air pressure because they'll bulge near the bottom. 
Sidewalls
The sidewalls of your tires should look the same all the way around. You don't want to see any blisters, swelling, or cracks. These could be signs of tire failure or driving on tires without the proper air pressure. In this case, it may be time to retire the offending tire. 
Overall, we try to keep you and your passengers safe. Your tires are arguably the most important safety feature of your vehicle. If they're not in good shape, you'd be driving around on rims, which doesn't work well. We actively work to help you avoid tire failure. 
This is an important step toward maintaining the overall health and safety of your vehicle.  There are several things you can do to prevent tire failure. 
First, Get your wheels aligned according to the timeline in your owner's manual. It will likely be around every 6,000 miles. This will help prevent uneven wear and also means someone is checking your tires around the same time you get your oil changed. Next, visually check your tires for signs of low tire pressure.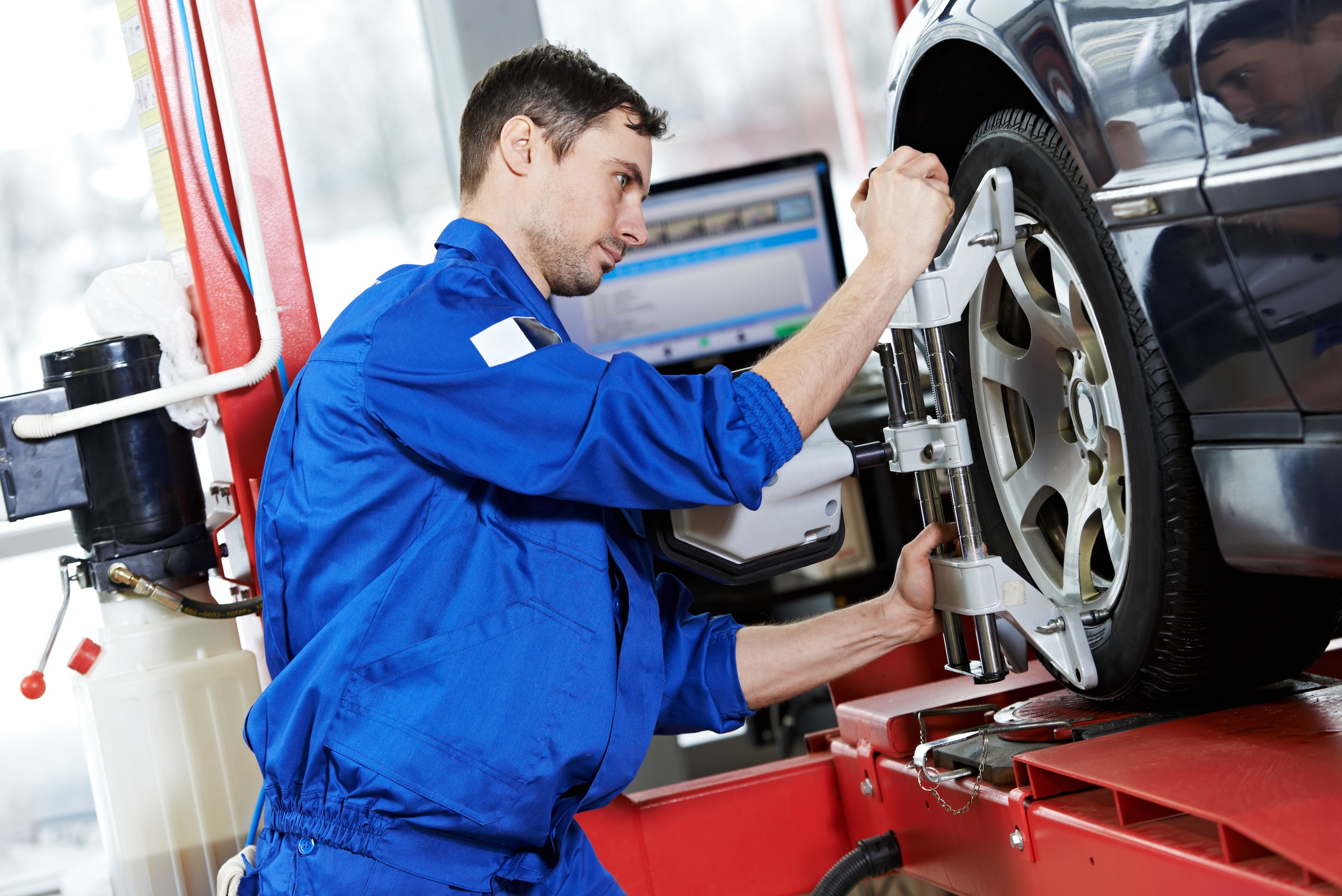 If you see any bulging, it's time to get your tires checked by a professional. Finally, check your tire pressure using a tire pressure gauge when you inflate your tires. Don't go by a visual analysis, since this is often how tires explode. 
At Dayton Toyota, we guarantee that you'll have an excellent experience and that we won't let just anyone work on your car. Dayton Toyota's factory-trained technicians are the only ones who work on your vehicle. And they'll diagnose and repair everything correctly the first time, so you don't have to second guess anything. 
When you're ready to get your tires checked, make a service appointment on our website or give us a call at 888-805-8656.