Dayton Toyota is dedicated to providing the best used car options for our local customers. Whether you have a particular car in mind, or you simply want to browse our inventory, we can help you find the best used car to explore everything Piscataway Township, NJ, has to offer.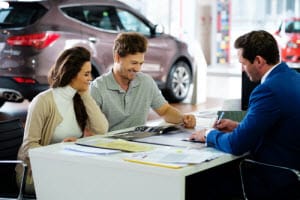 Piscataway Township is located in Middlesex County, NJ, and is part of the New York Metropolitan area. There are many city commuters in the area, thanks to its easy access to major highways and New York City. It's also one of the oldest communities on the East Coast, and offers many top universities and colleges, such as Rutgers University and Robert Johnson Medical School.
Piscataway is also home to many prominent businesses and corporations, such as the Colgate Palmolive Technology Center, Telcordia Technologies, Siemens Hearing Instruments, Pepsi-Cola, American Standard, and Johnson & Johnson Health Systems.
For many students, residents, and city commuters, Piscataway is the place to be, though you will need a reliable used car to navigate the town and surrounding areas. At Dayton Toyota, we offer a wide selection of quality used cars for our local customers near Piscataway Township, NJ.
Piscataway Township Used Car Dealer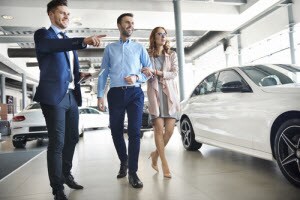 At Dayton Toyota, our friendly sales staff is here to help you find the best used car for your commute in Piscataway Township, NJ. We'll discuss your options and needs, offer suggestions for used cars, and help you narrow down your selection. Once you've found the perfect used car, we'll set you up with a test drive.
We pride ourselves on being a quality used car dealer near Piscataway Township, NJ, so you know you're in good hands. From the moment you set foot on our showroom floor, we'll do everything in our power to take the stress and hassle out of buying a used car, so you can drive away confident in your selection.
Auto Repair near Piscataway Township, NJ
The best way to protect your investment and keep your used car running its best is to keep up with routine maintenance. As a used car dealer, our expert service technicians know all the ins and outs of used car maintenance and repair.
Whether you need brake servicing, engine oil and filter changes, tire rotations, or major repairs, our highly trained technicians have access to the best equipment and tools available. When you turn to Dayton Toyota for routine maintenance, you know that your used car will receive the best care to keep it looking and feeling its best.
Visit Dayton Toyota Today!
If you're shopping for a used car near Piscataway Township, NJ, call or visit Dayton Toyota to speak with our friendly sales staff and browse our inventory of quality used cars. Contact us today!