People learn to trust their Toyota to be there to get them out of all sorts of jams. While a car should be something you can rely on, cars can break down, and when they do, you need a dealer that you can rely on. For Toyota owners living in the South Brunswick, New Jersey, area, Dayton Toyota offers many services that make them a dealer that you can count on.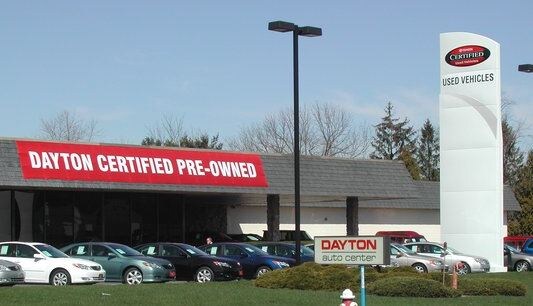 The History of Dayton Toyota
Dayton Toyota has been in business since 1959. This means that for over fifty years, they have been serving the people of Dayton. In order to stand the test of time, a dealership needs to be sensitive to the needs of customers and have the ingenuity to come up with services that will meet those needs.
In recognition of the dealership's commitment to meeting the needs of their customers, Toyota has recognized them as a Signature Certified dealership. Of all of the dealerships in the New York area, Toyota has only recognized 14 dealerships with this distinction. As you learn more about them, you will see why Dayton Toyota merits this honor. 
The Services They Offer
Understanding that a means of transportation is an important component of living a good life, Dayton Toyota has designed a slew of needs to meet customers' needs:
Finding the time to drop your car off can be tricky. The middle hours of the day are typically devoted to work activities, and evening hours are devoted to running errands for family. Thus, the only time customers have to drop off a car is in the early morning. The dealership offers an Early Bird Drop Box Service. This allows customers to drop off their car and get on with their day.



Once you drop your car off for service, you still need some way to get 

around. You can rely on the charity of friends and family, or you could take your chances with public transportation, but Dayton has a better option. The dealership offers you a shuttle service as well as the ability to drive a loaner car free of charge. These options should help you to continue on with your life while you are waiting for work to be done on your car. 



Every car brand is just a little bit different. Dayton Toyota's factory trained mechanics 

specialize in working on the car models that Toyota offers. Moreover, they will stock all the parts needed to make quick repairs. You can trust them to diagnose what is wrong with your car and fix it correctly the first time.
Buying a Car
When you buy used cars in South Brunswick from Dayton Toyota, you can expect quality whether you buy a new car or a used car. Toyota's models are well recognized for their enduring value. Thus, if you buy a new car, you can expect it to work well for you for years to come. The dealership will also offer a certification program for used Toyota vehicles, so you can buy a pre-owned vehicle with the peace of mind that it will be free of defects.
You should be able to trust your car to get you where you need to go. You should also be able to trust your dealership. Whether you are buying a used car or simply need some service for your car, you can trust Dayton Toyota. Stop in today to test drive a used Toyota!