Why Read Car Reviews?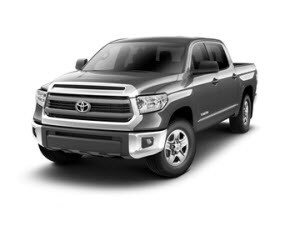 Drivers in Plainsboro Township, South Brunswick Township, and New Brunswick have several choices available when they start the car buying process, which can be somewhat overwhelming if they haven't done their homework.
With so many brands, models, and trims to choose from, finding the right car for your budget can be a daunting endeavor. That's why Dayton Toyota encourages customers to read our car reviews before consulting one of our dealership's representatives.
2018
2018 Toyota Camry Release Date
2018 Toyota Tundra Release Date
2017
2017 Toyota Camry Review Trim Levels
2017 Toyota Corolla Trim Levels
2017 Toyota RAV4 Hybrid Review


 2016
2015
2014
Our well-rounded and detailed reviews are like background checks. They look at each new Toyota vehicle features and specifications, including driving dynamics, highway performance, safety standards, technology features, fuel economy ratings, and interior design, so consumers can figure out their preferences before taking their car of choice out for a test drive.
We want you to feel secure in your purchase after driving off our lot. Reading our vehicle reviews and comparisons can help you make the most informed decision before investing in a new car, truck, SUV, or crossover. 
At Dayton Toyota, all of our reviews are straightforward, accessible, and can be found in one place. You can easily compare different models, trims, prices, and available technology features to figure out which car is right for you, your family, and your lifestyle. We hope our reviews are useful for you and urge you to explore our expansive inventory before making a final purchasing decision.
After you've read our reviews, visit our dealership at 2291 US Route 130 in South Brunswick to talk to one of our sales professionals. We would be happy to address any questions or concerns before you take a Toyota or Scion of your choice for a test drive.
If you're shopping for a new car in South Brunswick Township, Plainsboro Township, or New Brunswick, explore our website's car reviews and then schedule a test drive with Dayton Toyota. You can also call 888-927-6303 to speak with one of our sales representatives. We wish you the best of luck shopping and hope our reviews narrow down your new car options!